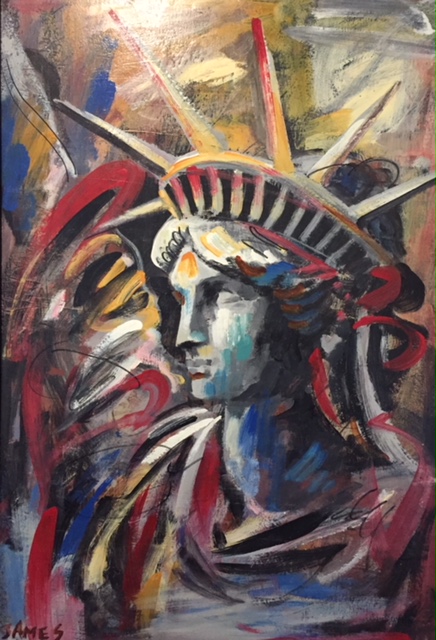 Consequences of a felony conviction
Being accused or charged with any crime, misdemeanor or felony, is a serious matter requiring the expertise of a criminal defense lawyer. A felony is defined as an offense that can carry more than 1 year in jail up to life in prison. If the offense carries 1 year or less in jail, it is classified as a misdemeanor.  In addition to the possibility of jail/imprisonment, felonies have greater sentencing consequences in the court system and negative ramifications outside of the court system including:
A felony can carry imprisonment up to life.
The court can impose up to five (5) years probation for a felony and a maximum of two (2) years for a misdemeanor.
Sex Offender Registration (SORA) is required upon conviction for most sex crime felonies.
Travel into Canada is forbidden for a person convicted of a felony.
A person convicted of a felony cannot own or possess a firearm.
While researching cases, we came across an  article written by the Michigan Bar Association regarding the Top 50 Felonies Most Frequently Charged in Michigan in the State of Michigan. This list of cases also is consistent with the caseload that our Macomb County criminal defense lawyers see on the dockets of courts located in Macomb, Oakland, Wayne and St. Clair counties.
With more than 40 years experience specializing in criminal defense, I can say that the majority of our clients facing felony charges have never committed a prior felony and the underlying conduct supporting the felony charge does not involve egregious misbehavior.  Nonetheless, a felony charge is possible even for offenses involving simple possession or when a theft involves property valued greater than $1,000.00.
Top Felonies in the Metro-Detroit Courts
Pursuant to the Michigan Sentencing Guidelines, felonies are broken down into categories that determine the accompanying sentence. Punishment for each class is listed below:
Class A – Life imprisonment
Class B – Up to 20 years in prison
Class C – Up to 15 years in prison
Class D – Up to 10 years in prison
Class E – Up to 5 years in prison
Class F – Up to 4 years in prison
Class G – Up to 2 years in prison
Class H – Jail or other intermediate sanctions, such as fines
Below is a list of the most prevalent felony crimes that we routinely handle in the Metro-Detroit courts and that also that fall within the top 50 felonies in Michigan.
Crime Statistics for Macomb County
The Michigan State Police maintains annual crime reporting statistics for each county in the State of Michigan. For 2017, approximately 50,000 crimes were reported in Macomb County. As criminal defense attorneys in Macomb County, these statistics are meaningful in various ways. The economy, social influences ("me too"), crime waves and police practices are all factors that can have a bearing on crime reporting. Statistics indicate that all larcenies constitute the largest number of crimes reported. Nearly 10,000 larceny related crimes reported which include the following:
Larceny from a building
Larceny from a motor vehicle
Larceny misdemeanors (under $1,000) and Larceny felonies (over $1,000)
Theft of motor vehicle parts and accessories
Retail fraud (shoplifting) offenses are not included in the above statistic. Separately, approximately 2,500 retail fraud cases were reported in Macomb County for 2017. Retail fraud is classified as a misdemeanor when the amount involved is under $1,000 and a felony if the amount involved is $1,000 or more. The cities in Macomb County that reported the highest number of retail fraud for 2017 were: Roseville (536), Warren (463), Sterling Heights (425), Chesterfield Township (265)  and Clinton Township (209). The numbers for these cities are not surprising considering that these areas all have large retail centers and stores (Target, Meijer, Kohl's, Costco, Sam's, Walmart) within their jurisdiction.
Drug Residue or $1.00 more than $999.00 May Lead to a Felony Charge!
DRUG CRIMES: Simple possession of drugs tops the list of felony crimes in Michigan. The drug crime of possession of marijuana is classified as a misdemeanor.  As I have stated, a felony charge may be lodged for unintended behavior. For example, a person may be charged with felony possession of drugs when a police search reveals a minuscule quantity of drug residue. Felony charges can be prosecuted even though the drug residue is unusable, un-measurable and is scraped from a pipe or from the carpet of a vehicle. In researching this matter, I found that the prosecutor in Harris County, Texas has a adopted a policy to avoid prosecuting those found with drug residue. While this is a step in the right direction, Michigan has not adopted this policy. In addition to residue cases, drug charges may be brought against an innocent passenger of a motor vehicle because drugs are found in a compartment or area of the vehicle within reach, possession or view of the passenger(s).
THEFT & PROPERTY CRIMES: Several other felony crimes fall within the theft offense, or property crime category, including retail fraud, embezzlement, credit card fraud, uttering and publishing. A crime can be elevated from a misdemeanor to a felony without any intent or deliberation to wind up in that position. For example, if a theft related offense (embezzlement, retail fraud 1st degree) involves a claim of loss of $1,000.00 or more, the prosecutor will bring a felony charge. If the amount of loss is $999.00 or less, it is a misdemeanor. The danger and concern that exists is when the alleged victim makes a claim that is greater than the actual loss. Not all property crimes are dependent upon the property value. Crimes such as uttering and publishing, credit card fraud, larceny in a building, larceny from a motor vehicle constitute felonies without regard to the value of property misappropriated. Michigan State Police statistics for 2017 indicate that more than 7,000 crimes relating to larceny were reported in Macomb County.
Let us help you get to a better place. We have represented more than 10,000 clients and have been able to win cases by getting felonies dismissed under special provisions of law (HYTA, 7411) and by obtaining reductions to misdemeanors.
Contact the ABDO LAW FIRM f you are the subject of a criminal investigation, have an underlying warrant or have been placed under arrest. Law enforcement officers are trained and have the upper hand. They habitually use special interrogation tactics to gain confessions and admissions, which can be used to establish criminal activity when the evidence is otherwise deficient or unsubstantial. The Fifth Amendment to the United States Constitution provides that you have an absolute right to remain silent and that your silence cannot be used against you!
Our goals in every criminal case are twofold: avoid a conviction and avoid incarceration. When a client is charged with any criminal case (misdemeanor or felony) it is our role to scrutinize the facts and apply the law to get the best possible result in the criminal justice system. After being retained, we order the police reports, police photographs/video and other evidence. Whenever necessary, we will conduct our own investigation and your input will be utilized in the aggressive defense of your case. In most situations, our firm is able to resolve criminal cases without trial. In addition, jail is rarely imposed for most offenders who follow our recommendations. We can also advise you regarding forfeiture of assets (usually in drug cases) and whether you should cooperate with the police.
We do not employ mystery and suspense in the relationships with our clients. We are proud to offer you blogs and a website that is user friendly and explains legal topics in plain English. Most of our web pages and blogs are in response to recent legal developments, common legal scenarios or frequently asked questions. This is an excellent example: Can my case be dismissed if I wasn't advised of my Miranda Rights? Am I entitled to make a phone call if I am arrested? This same transparency is evident when you contact our law firm. Whenever possible, we will dispel myths, explain the legal process (preliminary examination) and give you realistic predictions regarding the outcome of your case. In addition to free consultations, our firm also charges fixed flat rates with no hidden costs.