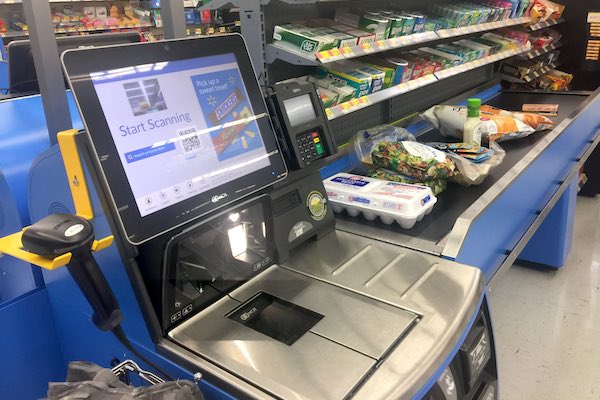 Retail fraud can occur by concealing property,
by engaging in certain fraudulent activity or bypassing a checkout scanner.  
41A District Courts: Locations in Sterling Heights and Shelby Township
Criminal cases which occur in Sterling Heights, Shelby Township, Macomb Township and Utica are handled at one of the above 41A District Courts. The Shelby Township location has jurisdiction over cases that occur in Shelby Township, Macomb Township and Utica.  41A District covers a large geographical area in the County of Macomb with two court locations: 
There are numerous retail establishments and shopping corridors situated within the jurisdiction of the 41A District Courts.  In addition to Lakeside Mall, there are numerous other national retailers and big box stores located on the M-59 corridor and on major shopping corners and centers throughout Sterling Heights, Shelby Township, Utica and Macomb Township including Sam's, Meijer, Walmart, Kmart, CVS, Home Depot, Lowes Home Improvement, Target and Kohls.
The courts, police and prosecutor will not give you legal advice!
This publication is based upon our law firm's extensive experience practicing criminal law in the 41A District Courts. Do not hesitate to hire a lawyer to protect your rights if you are being accused or charged with a crime. The courts, police and prosecutor will not give you legal advice.
Retail Fraud is Shoplifting: Possible arrest on the spot or released and notified of a court date
The crime of shoplifting, which is called retail fraud in Michigan, is one of the most prevalent crimes that we see in both of the 41A District Courts as well as every other district court in Macomb County!
Retailers use a variety of resources to deter theft and identity shoplifters. The offense of shoplifting, or retail fraud, occurs when a person does any one of the following acts with an intention to steal property from a retail establishment:
Conceals property on his or her person, or otherwise, with the intent to steal.
Changes a price tag or label with the intent to create or cause a misleading transaction.
Attempts to defeat the self scanning checkout system.
After identifying a shoplifter, the loss prevention employee will obtain identification and detain the suspected party unless apprehension and detention is dangerous or met with resistance. Insofar as possible, loss prevention employees are trained to avoid confrontations which could result in personal injuries or liability to the retailer.  The shoplifter may be held in custody until a bond is posted or released and  notified of a court date in about 30 days.
Once apprehended for retail fraud, one of the following scenarios may occur:
The police are called to the scene and the person may be arrested, booked and released on bond until a court date is scheduled.
The person may be released and notified by mail once the case is within the court system.
The person may be issued a ticket or notice to appear in court within 10 days or on specified date.
Video Evidence of Self Scanner Fraud: Getting caught red handed is one way that shoplifters get nabbed.  Reviewing video footage of a particular customer's shopping activity is another way that retail fraud offenders are flushed out.  If a customer is suspected of retail fraud, particularly at a self checkout scanner, a loss prevention officer may track the customer's credit card transactions and match them up with the video of the person's checkout activity. If the customer is seen placing items in a bag, or bypassing the checkout scanner, without paying for the items, the customer may be charged with retail fraud. The following are a few ways people steal at self checkout terminals:
Failing to scan items, usually of greater value (leaving them in a shopping cart).
Placing an item in a bag or in the bagging area without scanning it.
Creating confusing to distract store employees.
Multiple charges may be levied against a single customer if the video evidence reveals several illegal transactions. The transactions may be combined to charge an individual with multiple crimes or the separate transactions may be consolidated to elevate the crime to a felony if the amount involved is $1,000.00 or more.
The evidence in a retail fraud case will consist of the police report, any witness statements, confession of the accused party and any photographic or video evidence of the incident. Employees and loss prevention officers of the retail establishment will be asked to cooperate with the prosecutor and the court system in later proceedings against the accused party.
Penalties for Retail Fraud: Criminal Record, Possible Deportation
Retail fraud in the first degree is a felony. Retail fraud in the second and third degree are misdemeanors. Retail fraud is a crime of dishonesty which could result in a permanent criminal record if not handled by an experienced retail fraud lawyer. Retail fraud is also considered a crime involving moral turpitude which can result in deportation for non US citizens. Thus, a person who faces retail fraud charges should hire a lawyer as soon as possible. A lawyer can provide invaluable sound legal advice and a strategy which could keep result in a dismissal of the offense, depending upon the circumstances and the prior criminal record of the offender.  The penalties for retail fraud are:
Retail Fraud First Degree: If the value of the merchandise is $1,000.00 or more, up to 5 years in prison and/or fine up to $10,000.00, or 3 times the value of merchandise.
Retail Fraud Second Degree: If the value of the merchandise is $200 but under $1,000.00, up to 1 years in jail and/or fine up to $2,000.00, or 3 times the value of merchandise.
Retail Fraud Third Degree: If the value of the merchandise is under $200,up to 93 days in jail and/or fine up to $500.00, or 3 times the value of merchandise.
Michigan Law provides that a person who commits an act for which he or she could be charged with retail fraud is liable to the merchant for the full retail price of un-recovered property or recovered property that is not in salable condition, and civil damages of 10 times the retail price of the property, but not less than $50.00 and not more than $200.00.
In addition, the court can order restitution at the time of sentencing. Restitution is compensation for a victim's losses.
Retail Fraud Cases DISMISSED!
You are not alone if you facing a shoplifting charge. Some of our clients say that they are happy when they got caught because it (shoplifting) was getting out of control. Others do not have a history of shoplifting but committed the offense on an impulse or desperation. Having a lawyer by your side is your best bet to insure that your rights are protected and to avoid saying the wrong thing that can hurt your case in the legal system. Don't convince yourself that you can outsmart the legal system.  First of all, based upon our experience handling retail fraud cases in the 41A District Courts, 100% of of first time retail fraud offenders are eligible for
If you are charged with a first offense for retail fraud, a disposition for a dismissal is a realistic goal. Based upon our experience, more than 95% of all retail fraud cases are resolved without a trial. There are several provisions of law which we can use to get a retail fraud case case dismissed including: 
HYTA allows youthful offenders to get a dismissal and the record sealed from public view.
Juveniles, age 17 or under, may be eligible for consent calendar to get a criminal charge dismissed, sealed and with no record created.
Adult offenders may be eligible to get a retail fraud deferred and dismissed under a special provision of law.
For aliens (non US citizens), our goal is to get the charge amended to a non-deportable offense.
Stop Worrying. Most cases dismissed with no jail and non-reporting probation!
Our typical client who is charged with retail fraud does not fit any particular profile. We have represented college students, senior citizens and professionals. Most of our clients that commit the offense of retail fraud are financially stable and do not need to steal.  Those facing retail fraud charges are embarrassed and worry about public humiliation. Stop worrying because  it is extremely unlikely that your case will become a public matter and very likely we can get it resolved favorably!
Our attorneys believe that good people can make mistakes and we will stand by your side to get you out of the legal system without having a permanent conviction on your record.
The ABDO LAW FIRM will represent you or any family member who is charged with retail fraud or any other criminal offense in every court located in the counties of Macomb, Oakland, Wayne and St. Clair. Call: 586-412-5555 for a free consultation and same day office visit.