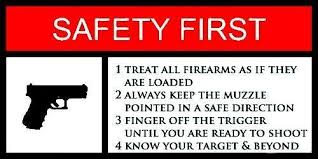 CPL Eligibility in Michigan
It's a felony in Michigan to carry a concealed pistol on your person or in a motor vehicle without a CPL. However, if you meet the legal requirements, you are entitled to obtain a license to carry a concealed pistol (CPL). An applicant for a Michigan CPL must:
Be at least 21 years of age.
Be a citizen of the United States or an alien lawfully admitted into the United States.
Be a legal resident of Michigan and reside in Michigan for at least six-months immediately prior to application.  An applicant is a resident of Michigan if one of the following applies: possesses a valid Michigan driver's license or official personal identification card or is lawfully registered to vote in Michigan.
Note: The county clerk shall waive the six-month residency requirement: for an emergency license, if the applicant is a petitioner for a personal protection order or the county sheriff determines that there is clear and convincing evidence to believe that the safety of the applicant or the safety of a member of the applicant's family or household is endangered by the applicant's inability to immediately obtain a license to carry a concealed pistol.
Successfully completing an appropriate pistol safety training course or class.
Not be subject to an order or disposition for any of the following:
Involuntary hospitalization or involuntary alternative treatment.
Legal incapacitation.
Personal protection order.
Bond or conditional release prohibiting purchase or possession of a firearm.
Finding of not guilty by reason of insanity.
Not be prohibited from possessing, using, transporting, selling, purchasing, carrying, shipping, receiving, or distributing a firearm under MCL 750.224f.
Have never been convicted of a felony in Michigan or elsewhere, and a felony charge against the applicant is not pending in Michigan or elsewhere at the time he or she applies for a CPL.
Have not been dishonorably discharged from the United States Armed Forces.
Gun rights impacted by misdemeanor and felony convictions
 Pursuant to Michigan and federal law, you cannot own or possess any firearm (pistol or rifle) with any felony conviction. If you are charged with a felony, getting a felony criminal defense lawyer to fight the case is the key to preserving your Second Amendment rights. Misdemeanor convictions are a problem for a person trying to get a CPL. The right to obtain a CPL is denied 3 to 8 years upon conviction of selected misdemeanors.  Misdemeanor representation is crucial if you are charged with a misdemeanor under state law or local ordinance and you value your criminal record and/or CPL rights. There are many ways that a criminal defense lawyer can fight to save your record and gun rights. MCL
-8-year period of denial misdemeanors: A person convicted of any of the following common offenses is required to wait eight (8) years before applying for a CPL:
MCL 257.617a, failing to stop when involved in a personal injury accident
MCL 257.625, operating while intoxicated punishable as a second offense
MCL 257.626, reckless driving
MCL 257.904(1), DWLS punishable as a second offense
MCL 750.81, assault or domestic assault
MCL 750.81a(1) or (2), aggravated assault or aggravated domestic assault
MCL 750.115, breaking and entering or entering without breaking
MCL 750.136b(7), fourth-degree child abuse
MCL 750.226a, sale or possession of a switchblade
MCL 750.227c, improper transporting or possessing a loaded firearm in or upon a vehicle
MCL 750.232, failure to register the purchase of a firearm or a firearm component
MCL 750.232a, improperly obtaining a pistol, making a false statement on an application to purchase a pistol,
MCL 750.233, intentionally pointing or aiming a firearm without malice
MCL 750.234, discharging a firearm while intentionally aimed without malice
MCL 750.234d, possessing a firearm on prohibited premises
MCL 750.234e, brandishing a firearm in public
MCL 750.234f, possession of a firearm in public by an individual less than 18 years of age
MCL 750.235, discharging a firearm pointed or aimed intentionally without malice causing injury
MCL 750.237, possessing or discharging a firearm while under the influence
MCL 750.237a, weapon-free school zone violation
MCL 750.335a, indecent exposure
MCL 750.411h, stalking
MCL 750.520e, fourth-degree criminal sexual conduct
MCL 752.861, careless, reckless, or negligent use of a firearm resulting in injury or death
MCL 752.862, careless, reckless, or negligent use of a firearm resulting in property damage
MCL 752.863a, reckless discharge of a firearm
-3-year period of denial misdemeanors:  A person convicted of any of the following common offenses is required to wait eight (8) years before applying for a CPL:
MCL 257.625, operating while intoxicated, visibly impaired, under 21 years of age with any bodily alcohol content, or with any presence of a Schedule 1 controlled substance or cocaine
MCL 257.625a, refusal of commercial motor vehicle operator to submit to a preliminary chemical breath test
MCL 257.625k, ignition interlock device reporting violation
MCL 257.625l, circumventing or tampering with an ignition interlocking device
MCL 333.7401 to 333.7461, controlled substance violation
MCL 750.167, disorderly person
MCL 750.174, embezzlement
MCL 750.218, false pretenses with intent to defraud or cheat
MCL 750.356, larceny
MCL 750.356d, retail fraud second or third degree
MCL 750.359, larceny from vacant structure or building
MCL 750.362, larceny by conversion
MCL 750.362a, refuse or neglect to return vehicle, trailer, or other tangible property delivered on a rental or lease basis with intent to defraud the lessor
MCL 750.377a, malicious destruction of personal property
MCL 750.380, malicious destruction of real property
MCL 750.535, receiving, possessing or concealing stolen, embezzled, or converted property
MCL 750.540e, malicious use of service provided by telecommunications service provider
Additional misdemeanors that will result in CPL denial periods are listed at MCL 28.425b.
Pistol Free Zones
Pursuant to  MCL 28.425o, it is illegal for a person with a CPL to carry a pistol at the following places:
School property except while dropping off or picking up a student.
Day care center, child caring agency, or public or private child placing agency,
Sports arena or stadium,
A tavern where the primary source of income is the sale of alcoholic liquor by the glass consumed on the premises,
Any property or facility owned or operated by a church, synagogue, mosque, temple, or other place of worship, unless the presiding official allows concealed weapons.
An entertainment facility that has a seating capacity of 2,500 or more,
Hospital,
Dormitory or classroom of a community college, college, or university,
Casino
Furthermore, per Administrative Order 2001-1 of the Michigan Supreme Court:
"Weapons are not permitted in any courtroom, office, or other space used for official court business or by judicial employees unless the chief judge or other person designated by the chief judge has given prior approval consistent with the court's written policy."
The following penalties may also be imposed for carrying a concealed weapon in a pistol free zone:
First offense:  State Civil Infraction, $500 fine, CPL permit suspended 6 months
Second offense:  90-day misdemeanor, $1000 fine, CPL permit revoked
Third and subsequent offenses:  4-year felony, $5000 fine, CPL permit revoked
Declaring your CPL when confronted or pulled over by the police
Pursuant to MCL 28.425f, an individual that is licensed to carry a concealed weapon shall carry his or her CPL and state issued driver license or personal identification card while carrying a concealed weapon. Upon being confronted (pulled over, etc.), the individual carrying a concealed pistol shall show both pieces of identification to the peace officer and IMMEDIATELY disclose that he or she is carrying a concealed pistol on his or her person or in his or her vehicle.  The penalty for lack of identification is a state civil infraction. The penalty for failing to immediately disclose (carrying a firearm) is civil infraction subject to the following:
For a first offense, by a fine of $500.00 and by the individual's license to carry a concealed pistol being suspended for 6 months.
For a subsequent offense within 3 years of a prior offense, by a fine of $1,000.00 and by the individual's license to carry a concealed pistol being revoked.
Brandishing a firearm
CPL holders need to know that a firearm should not be produced unless absolutely necessary and in justifiable self-defense. Brandishing a firearm is a crime that involves production of a firearm for the purpose of intimidation but does not amount to aiming or an assault crime. MCL 750.234e, provides that a person shall not willfully and knowingly brandish a firearm in public, subject to the following exceptions:
A peace officer lawfully performing his or her duties as a peace officer.
A person lawfully acting in self-defense or defense of another under the self-defense act.
The federal definition of brandishing is as follows:  to display all or part of the firearm, or otherwise make the presence of the firearm known to another person, in order to intimidate that person, regardless of whether the firearm is directly visible to that person.
Brandishing a firearm is a misdemeanor punishable by imprisonment for not more than 90 days, or a fine of not more than $100.00, or both. In addition, a person convicted of brandishing will be denied the right to apply for a CPL for 8 years.
It is a good practice to be a private person about your firearms and your CPL. Don't flaunt your firearm or show off.  Once a person knows that you have a firearm, it is very easy to be accused of brandishing or some other crime that can jeopardize your record and your rights. Unfortunately, fighting a lie or proving a negative is not the easiest thing to do.
Please feel free to browse our other publications on the subject of firearms:
MUST READ if you have a CPL: Self-defense, keep yourself sharp, trained and well informed
Macomb County Firearms Update: Carrying a Concealed Weapon and Current Gun Topics
ABDO LAW, established in 1980,  is a top rated Macomb County criminal and drunk driving defense firm. ABDO LAW, has specialized in criminal law and drunk driving longer than most other firms in Macomb County. ABDO LAW has achieved every top national rating and we are the only law firm in Macomb County with designated a Super Lawyer in 2020 for criminal/drunk driving representation! Our ratings include:
Martindale Hubbell's AV rating (the highest possible rating for legal ability and integrity,
Top Criminal Lawyer by dbusiness
2020 OWI Super Lawyer
Superb Attorney' rating by AVVO
Top 40 under 40
Contact ABDO LAW if you are faced with any criminal, drunk driving or traffic matter in Macomb, Oakland, Wayne or St. Clair Counties. We offer free consultations, flat-fixed rate fee arrangements and can get your life back on track. Phone: 586-412-5555