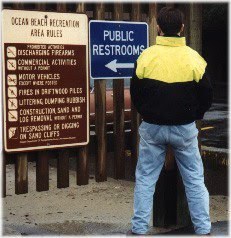 In Michigan, the crime of public urination is not included in the Michigan Compiled Laws. However, many towns, villages and cities have ordinances against such behavior and offenders may be arrested for violating the ordinances. For example, Delta Township (west of the City of Lansing) has such an ordinance, which makes urinating in public illegal. The maximum penalty for this misdemeanor is up to 90 days in jail.
Because Michigan doesn't have a specific crime related to urinating in public, an individual may be charged pursuant to state law under the Indecent Exposure statute, under MCL 750.335a or the Disorderly Conduct statute. This crime has negative connotations which are associated with deviancy or sexual misconduct. A conviction on a person's record leads to undeserved misunderstandings and possibly labels the person as a weirdo or trouble maker.
Unfortunately, many persons who engage in the conduct of urinating in public are those who leave taverns or bars after consuming alcohol. We see a greater number of persons charged with this crime in places like Royal Oak, St. Clair Shores or downtown Utica where many bars are located within a confined geographical area. The police tend to be on the lookout for misconduct such as urinating in public, disorderly conduct and public intoxication in areas where bars are close to residential areas as well.
Medical Emergency
In some cases, individuals may be suffering from a medical emergency, and that is why they urinate outside of their home. This is especially true for older people, or those with prostate gland problems, who risk serious health complications. One such example is a bladder stone which forms when the bladder is not properly emptied.
The Mayo Clinic provides information regarding the adverse health effects of "holding it."
Embarrassment and Stigma Associated with the Crime Indecent Exposure
Our goal, as Macomb County criminal defense lawyers, is to avoid a conviction for any crime which can cause lifelong embarrassment and misconceptions. Indecent exposure or urinating in public (misdemeanor crimes) certainly qualify as crimes which nobody wants on their record. Whenever appropriate, we may argue "medical emergency" for a person who gets caught urinating in public. In some jurisdictions, we have been able to have the offense amended to a harmless civil infraction such as "impeding traffic". Other dispositions allow for dismissal of the offense after a period of compliance when we can convince the court to grant a delayed sentence pursuant to MCL 771.1 or HYTA for offenders who are age 17 but before age 24.
Written by: Samuel Bennett,
Abdo Law, Central Office Intern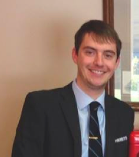 Samuel is a third year law student at Thomas M Cooley Law School who has been an office intern with the Abdo Law Firm for three years. Currently, he is working as a Student Public Defender in Washtenaw County, where he represents clients charged with felonies. Sam was formerly with the Wayne County Prosecutor's Office as an Intern in the Child Abuse Unit, where he aided the Lead Prosecutor with a plethora of cases. As a student, Samuel received the Certificate of Merit for Trial Skills and served as a Teacher's Assistant for Trial Skills. He will graduate in May 2014, and will be sitting the July 2014 Bar Exam.