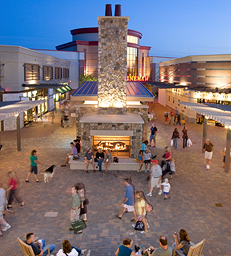 On October 18, 2007, the Mall at Partridge Creek opened in Clinton Twp. A sprawling open air complex, Partridge Creek quickly became the premier shopping destination in Macomb County, as it was the first large retail establishment to open since Lakeside Mall in 1976. The facility features a variety of high end chains, including an Apple Store, Nordstrom, Express, and Parisian (amongst others). Typically, large commercial establishments such as Partridge Creek become targets for theft. Usually these high end retailers have in-house loss prevention departments and actively push to prosecute shoplifters.
In Michigan, the crime of shoplifting is prosecuted as an offense known as "retail fraud". The crime of retail fraud can be charged as a criminal misdemeanor or felony, depending upon the dollar amount of property involved. If the value of the property stolen is under the value of $1,000.00, it is a misdemeanor.
What can those being prosecuted for a theft crime (retail fraud) in Clinton Twp. expect? Our office's experience with retail fraud cases in Clinton Township's 41-B District Court is as follows. The 41-B District Court is located at 22380 Starks Drive, Clinton Twp and is presided over by the Honorable Judges Davis, Lucido, and Fuca. Typically these cases can be handled in one appearance, and our goal is always record preservation. First time offenders are eligible for Michigan's delayed sentence law, MCL 771.1. Under this provision, violators will have their criminal record cleared of a retail fraud/shoplifting offense so long as they comply with the terms of their probation. This is particularly important for those searching for jobs or applying to school. A theft crime in the eyes of many employers and educators is indicative of dishonesty, and thus is important to have cleared from one's record.
Often times those being charged with retail fraud are ashamed, afraid, and embarrassed. In many instances people being charged procrastinate to hire an attorney. However, it is advised that those facing theft charges employ the counsel and representation of an attorney immediately. These offenses, especially first offenses, are very manageable. First time offenders in Clinton Twp. are likely looking at the following terms of probation
– 12 month reporting probation – Attendance of a theft program – Community service – Fines and costs
Our office keeps an open mind and a recurring theme from our previous blog about retail fraud is that we understand that people make mistakes. For all retail fraud cases we have three main objectives;
– Eliminate jail time – Minimize the terms of probation – Keep the offense off client's record
Our office believes those to be realistic goals when representing clients in the 41-B District Court and always advocates diligently to that end. If you are being prosecuted for retail fraud call the Abdo Law Firm today to set up a free consultation, 586-412-5555