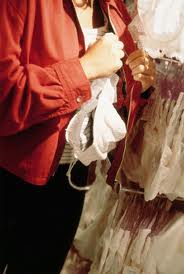 The M-59 corridor in the City of Sterling Heights has several retail establishments, shopping centers which include Lakeside Mall. The Lakeside Mall gets its fair share of shoplifters (retail fraud offenders) with several major retail department stores that include Macy's, Sears, JC Penney and Lord and Taylor. Shelby Township and Utica are home to several retail chains on the north side of M-59 which include Gander Mountain, Art Van Furniture, Borders, Best Buy, Costco and Sam's. In Michigan, the crime of shoplifting is known as retail fraud. This blog will focus on retail fraud cases which our firm handles in the 41-A District Court in Sterling Heights, Utica and Shelby Township.
Hire a lawyer immediately if you are accused of retail fraud.
If a someone is caught shoplifting (charged with misdemeanor retail fraud second or third degree), the police are called to the scene and the person is arrested, booked and released on bond until a court date is scheduled. However, most cases which involve shoplifting at the Lakeside Mall in Sterling Heights do not involve the immediate arrest of the suspected person. Our experience is that the person caught shoplifting (at Lakeside Mall) will be released after identification is obtained. Approximately 30 days after the incident, the person will be notified by mail to appear at the Sterling Heights Police Department for intake and booking. This process saves the police department valuable law enforcement man hours which would otherwise be imposed each time that an officer was deployed to formally arrest someone for shoplifting. However, if the charge involves retail first degree (felony punishable by up to 5 years in prison), the arrest and court process will occur according to felony rules. Do not hesitate to hire a lawyer immediately if you are accused of retail fraud.
Penalties for retail fraud
Retail fraud is a crime of dishonesty which could result in a permanent criminal record. Thus, a person who faces retail fraud charges should hire a lawyer as soon as possible even though the case may not formally be in the system for approximately 30 days. A lawyer can provide invaluable sound legal advice and a strategy which could keep result in a dismissal of the offense, depending upon the circumstances and the prior criminal record of the offender. The penalties for retail fraud are:
Retail Fraud First Degree: If the value of the merchandise is $1,000.00 or more, the punishment is up to 5 years in prison and/or fine up to $10,000.00, or 3 times the value of merchandise.
Retail Fraud Second Degree: If the value of the merchandise is $200 but under $1,000.00, the punishment is up to 2 years in prison and/or fine up to $2,000.00, or 3 times the value of merchandise.
Retail Fraud Third Degree: If the value of the merchandise is under $200, the punishment is up to 93 days in jail and/or fine up to $500.00, or 3 times the value of merchandise.
In almost every case, a person who is charged with retail fraud is required to pay the retail store for cost recovery. Cost recovery can be demanded as civil damages by the merchant. Michigan Law provides that a person who commits an act for which he or she could be charged with retail fraud is liable to the merchant for the full retail price of un-recovered property or recovered property that is not in salable condition, and civil damages of 10 times the retail price of the property, but not less than $50.00 and not more than $200.00.

Our retail fraud case results include dismissals for most clients.
Since most offenders that retain our law firm do not have a criminal record, we are often able to work out a plea bargain to have the offense dismissed after a period of probation. This is true for cases that we handle in the 41-A District Court in the City of Sterling Heights, as well as other district courts located within Macomb County. There are special sentencing provisions which can be utilized which allow the Judge to take the matter under advisement and dismiss the charge after the offender has complied with the terms.
-For offenders age 17 but under age 21, a dismissal can be achieved by asking the Court for Youthful Trainee Status.
-For offenders over age 20, a dismissal is obtained as part of a delayed sentence disposition.
The 41-A District Court, with divisions in Shelby Township and Sterling Heights will not just let an offender off the hook without imposing some conditions upon the offender for approximately one (1) year. The following conditions, among others, can be imposed before the Court will allow the case to be dismissed:
-1 year probation, which may be reporting or non-reporting -No contact with the retail store where the incident occurred -Fines and costs
-Attendance of a counseling program and/or retail fraud prevention program -No new criminal charges or arrests during period of probation -Restrictions on leaving the State of Michigan without permission -Restitution and cost recovery to the victim can be ordered
The 41-A District Courts are located at:
Sterling Heights Division: 40111 Dodge Park, Sterling Heights, MI 48313 Shelby Township Division: 51660 Van Dyke, Shelby Township, MI 48316
The Shelby Township Division of the 41-A District Court handles cases which occur in Shelby Township, Utica and Macomb Township.

Our typical client who is charged with retail fraud does not fit any particular profile. We have represented college students, senior citizens and professionals. Most of our clients that commit the offense of retail fraud are financially stable and do not need to steal. The majority of our clients charged with retail fraud are female. Anyone who has ever been charged with retail fraud share the same emotions of embarrassment, denial and shame.
Our attorneys are sensitive and believe that people can make mistakes. We are here to help you get through the system without having a permanent conviction on your record.
The ABDO LAW FIRM will represent you or any family member who is charged with retail fraud or any other criminal offense. Call: 586-412-5555 for a Free Consultation.