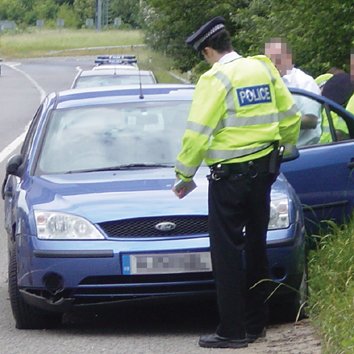 The Michigan Traffic Offense Code contains a complete list of all Michigan traffic offenses along with penalties, points and license sanctions. This is an excellent reference for you to keep with your favorite links.
Traffic offenses can be classified as civil infractions or criminal. For example, tickets for speeding and disobeying a traffic control device are always civil infractions in Michigan.
Points for Speeding Tickets
1 to 10 mph over limit 2
11 to 15 mph over limit 3
Over 15 mph over limit 4
When you get a ticket, points are added to your Michigan Driving Record which can result in driver responsibility fees and increased insurance costs. In addition, if you accumulate 12 or more points, your license will be suspended. Anyone getting a ticket should get a traffic defense lawyer to review all possible options. The avoidance of points has a huge economic benefit as far as motor vehicle insurance costs are concerned.
When you hire a lawyer, the case can be scheduled for a conference and your lawyer will have the opportunity to discuss the case with the prosecutor or city attorney. All of the district courts in Macomb County, and most of the courts in Oakland and Wayne County, will consider amending tickets to lesser offenses. Having experience in all Macomb County District Courts from the 37th District Court for Centerline and Warren, the 41-A District Court in Sterling Heights and the 41-B District Court covering Clinton Township, Mount Clemens and Harrison Township, I can say that each has a reasonable attitude towards resolving traffic tickets especially where the offender has a good driving record.
Most of the time, an attorney can negotiate for reduction of the ticket which usually means less points. When this occurs, the ticket is amended to an offense such as "impeding traffic" which is a zero point violation and does not appear on the driving record. A fine is usually imposed in the amount of approximately $150.00. If the party fighting the ticket has a bad record, the prosecutor or city attorney may agree to reduce the ticket if the offender attends traffic school. If there was an accident, a victim may object to the reduction.
I will be posting another guide which covers criminal traffic offenses in Michigan.