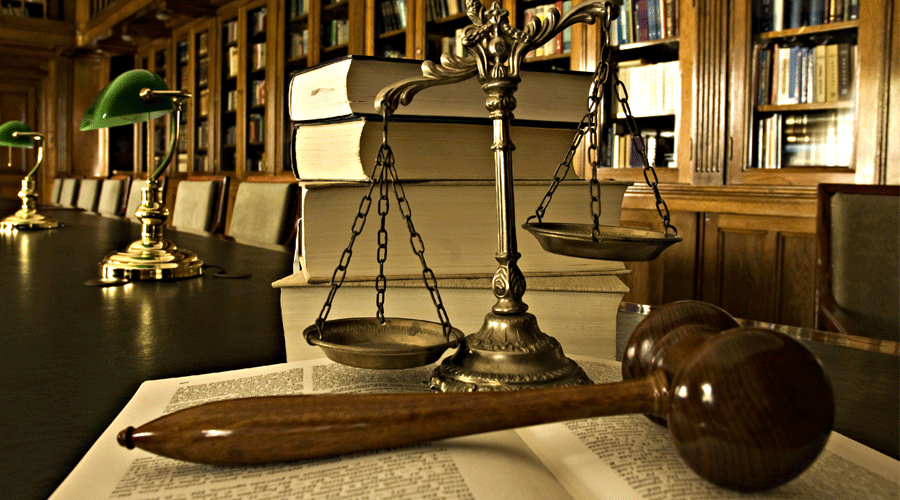 Abdo Law Firm prides itself on empathy, understanding, personal service, and striving for the optimal resolution of all legal matters that we take on. We are entering our fourth year with Matthew as a partner, and are continuing to grow. We always looking to hone our skills and engage challenging issues. This year we have had hundreds of satisfied clients, each case is very important to our Firm. The 'Notable Cases" series is intended to share with readers cases that had complex legal and factual questions. 'Winning' in law is not always black-and-white concept. In some cases, a win is helping a guilty client reach a best-case-scenario disposition of their case (reductions, keeping charges off their record, and reducing jail/minimizing probationary terms). In other instances, a win is a dismissal or NG verdict. With every new case, we sit with our clients and determine exactly how we can win and the best means of reaching that objective. Read below to learn more about some our Firm's more demanding cases and the tactics we employed defending our clients.
Sterling Heights: Moving Violation Causing Death
In the summer of 2012, we were approached by a client who was being charged with Moving Violation Causing Death. The client was in a situation where a criminal misdemeanor would have cost her job, and moreover harsh severe license sanctions. The facts were as follows. The client was backing from her driveway when her car made contact with a bicyclist, the bicyclist died as a result. Nonetheless, our client maintained she was backing up slowly and never saw the bicyclist until she heard contact. There were no third-party eye witnesses and all of the evidence corroborated the client's rendition of the facts. There was no exterior damage done to the car.
Pretrial negotiations went on for almost a year. The prosecution, an office we work with regularly, could not reduce the charge. The client had no choice but to take the case to jury trial. Prior to the trial we engaged prosecutor's office to streamline the case and spare the jury, and more importantly the victims, any graphic evidence. The Judge, Judge Weigand, was very amiable to letting both sides tell their story and giving all parties involved a fair trial. Though they both have litigation experience in their own right, this trial was the first that Cy and Matt, father and son, had done together. Matt focused on jury selection and arguments. Cy used his 40-plus years of veteran defense experience to question the defendant. In his closing, Matt stated "To find our client guilty is to find that accidents, true accidents, cannot happen."
The prosecution put on a very thorough case, bringing in their own expert and arduously cross-examining ours. After the prosecution and defense gave their closing arguments, the jury was left to deliberate. Deliberations went into the next morning. When they emerged from chambers, the foreman read the verdict, "Not Guilty." The victim's family hugged the defendant. Abdo Law was given a must-win situation and delivered a not guilty verdict for our client. One year and hundreds of man-hours later, the just result was achieved.
Armada: False Report or Threat of Domestic Terrorism
In the spring of this year, we were approached by a family who wanted us to represent their son who was being charged with False Report or Threat of Domestic Terrorism, a 20 year felony. The allegations were that the client made threatening statements to coworkers over social media amounting to terrorism. The charge was taken very seriously by the court and prosecution. Initially, the defendant was held on a half-million dollar bond.
From the onset, Abdo Law had a tall hill to climb. We were faced with a staggering bond and moreover media scrutiny. On top of fighting the case in the court, we had to tastefully represent the client and his family to the media, who were contacting our office regularly while the case was pending. As soon as we were hired, Matt visited the client in the Macomb County Jail. He struck Abdo Law as a very decent, intelligent, and goal driven young man. We always maintained to the court that these allegations just did not comport with our client, his upbringing, or his background.
Early on, we had a big victory getting the bond reduced pursuant to a motion promptly filed by our Firm. When the case was bound over to the Macomb County Circuit the bond was lowered to $100,000.00 (10%). The client was finally released after having spent the previous weeks incarcerated. The next phase was a thorough and protracted pretrial conference. After multiple motions and conferences on the matter, nothing favorable was being offered.
At this point, it is always the client's choice if he or she wishes to pursue a trial. The client here did not feel it was a good idea to let this play out before a jury. He opted to plea. The Guidelines in his case were unforgiving; he was potentially looking at a minimum sentence resulting in lengthy incarceration. However, Abdo Law filed a detailed sentence memorandum to the court. The memo outlined how the court had the legal authority to sentence our client without imposing incarceration. Pursuant to arguments at the sentence hearing, our client was given probation and moreover HYTA status, meaning that the conviction will not show up on his record.
Matt visited with the client after the case and was able to meet many members of his family. He is a good person with a bright future. He has a big support group and everyone was glad that the client didn't have to spend his formative years in jail, and moreover have a charge of terrorism on his record. It would have ruined this young man's life. Our client made a mistake, and he owned up to it. Pursuant to our advocacy and the client following our advice to a T, our client was able to avoid jail time and has the opportunity to keep a 20 year felony off his record.