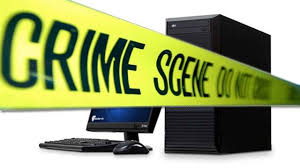 Our law firm is seeing a wave of cases which involve the criminal offense "possession of child pornography" in both the State of Michigan and Federal Court system. The increase in child pornography arrests is related to the Federal child porn crackdown which involves several law enforcement agencies.
The Macomb Area Computer Enforcement (M.A.C.E.) is a unit of the Macomb County Sheriff Department which is dedicated to the investigation of computer crimes. This unit also cooperates with Federal authorities in the investigation and prosecution of child pornography cases.
How law enforcement operates to catch child porn offenders
Federal agents and local law enforcement officers track individuals who may possess, distribute, produce or promote child pornography based upon internet histories, searches or activity on file sharing sites. Peer to peer, or P2P, programs allow the agents to see computer content and download inappropriate material. The culmination of an investigation involves the issuance of a search warrant followed by seizure of any computers, hard drives, thumb drives, images, smartphones or any other evidence that will support an indictment or state criminal charge involving the illegal possession, distribution, promotion or production of child pornography. The suspect may be arrested and detained or released pending further investigation and technical computer forensic analysis.
What happens after the police execute a search warrant
After execution of a search warrant, the agents will attempt to obtain a detailed confession and get the alleged perpetrator to provide specific details of internet activity and the location of images on computers or hard drives. The subject may also be arrested and detained in jail whenever the police find any evidence indicating communications with minors or predatory conduct beyond mere possession of child pornography. Whenever a suspect is arrested, the police will need to charge the person within a reasonable time and have the assigned court set bond. In some cases, the suspect is released pending criminal charges. It can take several months for the actual charges or indictment to occur. This is especially true when images are difficult to find or have been deleted or when the computer devices are turned over to technicians for forensic analysis. A suspect later will be formally charged when deleted or encryted child pornography images are recovered.
In a recent case following a search and seizure, the Feds were able to get a warrant compelling a person to disclose his passwords for the purpose of gaining information from encrypted drives. Attorneys argued that this violated the person's 5th Amendment rights (privilege against self-incrimination). However, the issue has not been addressed by the higher courts. In other cases, the law enforcement agency will use computer technicians to recover deleted images.
Why are some child pornography cases prosecuted under Federal law and others under state laws?
Possession of child porn can be prosecuted under Federal or state laws. Even a single photo or image may be sufficient to press charges. The Feds may take control of a case involving child pornography or turn it over to the local authorities (state) for prosecution. When a case involves several hundred images, involves production or distribution of child pornography, our experience is that the Feds will retain the case and prosecution will occur in the Federal District Court. However, the Feds may turn a case over to local authorities for prosecution when there are minimal images involved.
Offenders may be prosecuted in both federal and state courts!
A prosecution at the state level does not preclude another prosecution at the federal level pursuant to the doctrine of dual sovereignty. The Double Jeopardy Clause of the 5th Amendment does not preclude both state and federal prosecutions under the doctrine of dual sovereignty. The dual sovereignty doctrine has been upheld by the USSC in U.S. v. Wheeler, 435 U.S. 313 (1978) and numerous federal appellate courts.
How does the government prove that a person knowingly possessed child pornography?
A criminal defense lawyer will assert every possible factor in defending child pornography cases including: lack of control, whether the person was seeking out (searching) for the images, knowledge, and whether the images were deleted. The following is a brief explanation of these factors which may formulate a defense or be utilized by the prosecutor:
1. Control of an image: Various factors are relevant which the court can consider regarding "control" of an image, including whether the image was saved, copied , printed, forwarded or deleted.
2. Seeking the image(s): Seeking the image is the process that one undertakes to find or obtain child pornography. Clues of a person's actions to seek child pornography can include visits to child pornography websites, subscription to child pornography websites, or use of search words related to child pornography.
3. Knowledge: Any statement made by a person under investigation for child pornography can be used to prove knowledge. In an actual case, the court held that an inference of knowledge can be drawn when someone said, "I don't have too much" in response to an investigator's question about the presence of child pornography images on his computer.
4. Deletion: A defense attorney will invariably advocate any actions by a defendant who has deleted child pornographic images. This is a strong factor which may be argued especially when the images are not manually saved to a special file, there are minimal images or when a person has limited or unspecific search activity pertaining to pornography.
Our source and in depth analysis of these factors can be found in a Florida Law Review article, "Possession of Child Pornography: Should You be Convicted When the Computer Cache Does the Saving for You?"
Child pornography crackdown leads to numerous arrests and convictions
There has been a flurry of arrest activity pertaining to child pornography crimes which verifies the aggressive efforts by Federal and State of Michigan law enforcement agencies . Links to some recent these cases can be found here:
Shelby Township man charged with child porn
Chesterfield Township man charged with child porn possession
48 Year Old Woolwich Township man indicted in federal child porn case (faces 15 to 30 years and fine of $250,000.00 per count)

Port Orange man pleads to federal child porn charges, faces up to 20 years in federal prison

14 Years in Federal prison for man convicted of possessing 56 child porn images
Pleasant Hill man sentenced to 15 years in prison for distributing child porn
Avoid making any statements to the police or agents, even a denial, and retain an attorney as soon as possible!
Anyone who is the subject of a criminal investigation or has been arrested involving child pornography should remain silent. An excellent resource on the topic of one's right to remain silent can be found on YouTube video, "Don't Talk to the Police". This video has has had approximately 3,000,000 views and has been prepared by sources that our firm deems reliable. As I mentioned in this article, any statements that are made can be used to prove knowledge. Alternatively, if a person makes statements of denial and is later found to be less than forthright, the person may face charges for making a false police report of lying to a Federal agent. Willfully making false statements or concealing information, in "any matter within the jurisdiction" of the federal government of the United States, even by mere denial, can carry 5 years in prison. When a person has made incriminating statements or a confession, there may be grounds to have the statements suppressed under certain circumstances.
In addition to remaining silent, a person under investigation or arrest should immediately consult with an attorney for further attention. An attorney will make recommendations and do damage control if a client has made incriminating statements to the police or Federal agents. Proactive case management and recommendations may include engaging the services of a counselor and obtaining medical reports if a person is under doctor's care for a past or present mental illness. Whenever appropriate, an independent team of computer forensic technicians may be employed as part of the defense team.
Resources: