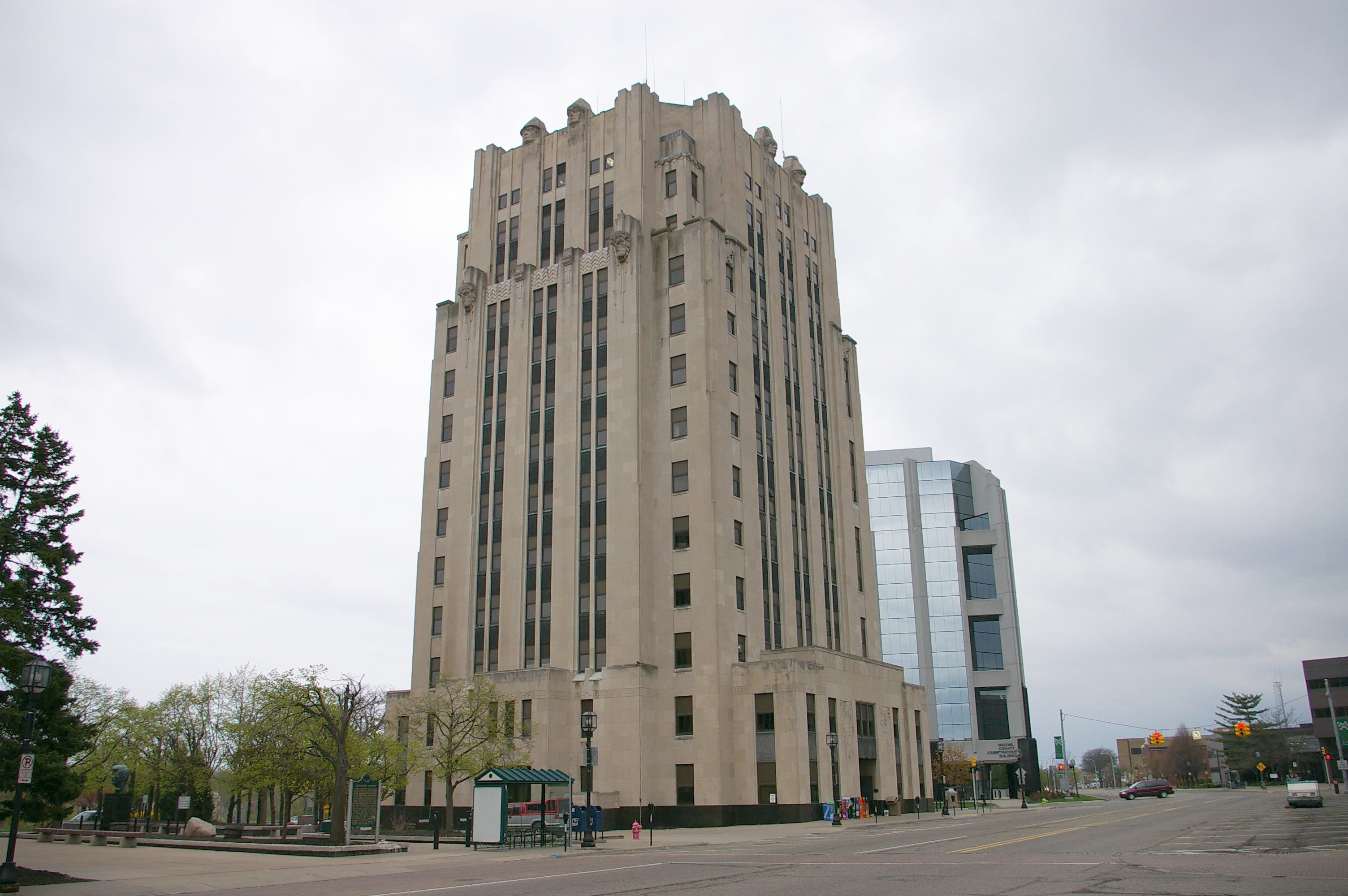 Juvenile Division of the Macomb County Circuit Court
The Macomb County Juvenile Court is located at the Old Macomb County Building at 10 North Main, Mt. Clemens, Michigan 48043: Most matters are heard at this building before a referee. 
Juvenile delinquency cases are akin to criminal cases in the adult system.  When a minor (age 16 or under) is charged with a crime (Michigan Penal Code), the case will be referred to Juvenile Court in the county where the child resides; not to the adult criminal courts. If found guilty, the juvenile may not be placed in adult prison.  The main focus of this publication will pertain to "juvenile delinquency cases" with emphasis on our firm's experience in the Juvenile Division of the Macomb County Circuit Court.
The Juvenile Division of the Macomb County Circuit Court is located at 10 North Main, Mt. Clemens, Michigan 48043.  When a case is filed, it is assigned to one of the referees.  The job of a referee involves working with the attorney, the juvenile, the family, the prosecutor, the case worker and the victim. In our experience, more than 90% of all juvenile cases are resolved at this level. Depending upon the circumstances and the prior record of the offender, there are a variety of resolutions that are possible in the juvenile system. Diversion and consent calendar are extremely favorable proceedings which do not result in any finding of 'guilt' and the charge(s) are eventually dismissed.  A juvenile that enters a plea of guilty or is found guilty faces a range of dispositions that are suited for the particular individual such as: probation, house arrest, drug testing, counseling and in extreme cases detention. Referees may also conduct trials if agreed upon by the juvenile defense attorney, prosecutor and referee. The juvenile also has a constitutional right to have a jury trial. In Macomb County, jury trials are held at the Macomb County Circuit Court Building before the Circuit Court Judge assigned to the case.
Crimes by Persons Age 16 or Younger Treated as Juveniles
Age 16 and younger: Generally, someone under age 17 who commits a crime is treated as a "juvenile". Juvenile cases which involve criminal activity are referred to as delinquency cases and are handled in the juvenile court. In certain cases, a juvenile case may be waived to the adult criminal court. Juvenile offenders may also be eligible for a dismissal of the offense depending upon the circumstances.
Waiver of juveniles to adult criminal court: Pursuant to MCL 712A.4, upon motion by the prosecuting attorney and a hearing before the court, a juvenile 14 years of age or older, accused of a felony, may be tried as though he or she were an adult. The statute further provides: "the court shall conduct a hearing to determine if the best interests of the juvenile and the public would be served by granting a waiver of jurisdiction to the court of general criminal jurisdiction."  In making its determination, the court shall consider several factors, giving greater weight to the seriousness of the alleged offense and the juvenile's prior record of delinquency than to the other criteria.
Age 17 and older: At age 17 and beyond, a person is treated as an adult for his or her criminal conduct. In our website, we explain the availability of HYTA for offenders that are age 17 but under age 24. HYTA is a status that is negotiated which can result in an offense being dismissed and the record forever sealed.
More Drug Crimes, Sex Crimes & False Bomb/Terrorism Threats
Our Macomb County defense attorneys have seen an increase in juvenile delinquency cases for crimes involving drugs, sexual activity and false bomb/terrorism threats.  Protecting our children from the outside world is becoming more difficult than ever.  Juveniles are faced with many forces of distraction and temptation.  Hard street drugs, marijuana and addictive prescribed medications are easily obtainable. In addition, the internet and cable television allows our children to access pornography and negative programming which shapes their values about sexuality and violence.  Juveniles that are unpopular or impulsive may use social media to post threatening messages that can result in serious criminal charges; false threats of terrorism/bomb threats.
Drug crimes, sex crimes and false threats of terrorism are all cases that are potentially manageable in the juvenile system.  Depending upon the circumstances, we may recommend a psychological profile to rule out predatory or violent behavior.  For cases involving false threats of terrorism/bomb threats, we always ask for character letters from family members, neighbors, teachers and members of the community that can attest to the positive qualities and good nature of our juvenile client.
Cases Involving Allegations of Sex Crimes against Juveniles
The lives of every family member is torn apart and turned upside down when a loved one is accused with a sex crime. A juvenile may be charged with a sex crime for possession of sexual images, transferring sexual images (sexting) or inappropriate behavior with a family member or non-family member.  The age of consent in Michigan is 16 for sexual activity. Therefore,  consent is not a defense to a sex crime when the victim is age 15 or younger under any circumstances, even if the victim lied about her age!
When a juvenile is accused of an inappropriate sexual incident, the parents are typically first notified by a detective.  The detective may have received a complaint from an individual or from a party under a duty to report the incident such as a physician, counselor or school personnel.  Once notified that a juvenile is accused of a sex crime, there are many steps that can be taken to prepare the juvenile and the juvenile's family for action by the police, Child Protective Services intervention and juvenile court proceedings.
We believe in proactive management of cases when a juvenile is accused or charged with a sex crime. Our juvenile sex crime plan may include the following:
Advising the family and juvenile of constitutional right to remain silent (discussed below).
Cleaning up social media pages, cell phones (discussed below).
Advising the family and juvenile to refer any matters relating the allegations to their attorney.
Advising the family and juvenile regarding a strategy to deal with Child Protective Services.
Advising the family and juvenile regarding a strategy to deal with the law enforcement agency conducting an investigation.
Advising the family and juvenile regarding polygraph examinations.
Advising the family and juvenile regarding the Macomb County Juvenile Court Intake Process.
Sex specific psychological profile and counseling services to rule out predatory tendencies or future risk to others.
Sex specific and psychological counseling services for juveniles that have an underlying problem.
What to do if the alleged offense involves another minor child in the household.
Identifying cases that may be based upon lies by the alleged victim.
Taking an approach to avoid a sex-crime and the Sex Offender Registry (SORA)
How would you deal with any of the above legal and personal issues? Getting a lawyer as soon as you learn of an investigation can make a huge difference in the ultimate result of a juvenile sex crime case and help you regain your sanity.
Police May Attempt to Obtain a Confession
Prior to the issuance of a petition within the Macomb County Juvenile Court, the police may attempt to obtain a confession or statement from the juvenile suspect. The juvenile has all of the rights as an adult and would be urged to remain silent until an attorney can be secured. An attorney can often make recommendations as to whether or not cooperation with the police is an appropriate course of action. It may not always be plausible to have an attorney on hand when the police confront a juvenile since the police prefer to catch a suspect off balance.
 Juvenile Cases Begin with a Police Report and a Petition
 If criminal activity of a juvenile is brought to the attention of the police or authorities, a report is generated and submitted to the prosecutor. If the conduct of the juvenile supports a criminal offense, the prosecuting attorney can file a petition in the juvenile court. In Macomb County, juvenile cases are evaluated by the Macomb County Prosecutor's Office. If the petition is approved, the juvenile may be detained pending an arraignment.
Juvenile Cases are Filed in the County Where the Juvenile Resides
Unlike adult criminal cases which are filed in the jurisdiction where the offense occurred, juvenile cases are filed in the county where the juvenile resides. Thus a juvenile that is a resident of Shelby Township, Sterling Heights or Washington Township would have his or her case heard in the Macomb County Juvenile Court even if the alleged criminal offense occurred outside of Macomb County.
Right to Jury Trial
The juvenile is entitled to a trial if a case is not resolved by other attempts.  Trials may be heard by the referee or by the Judge that is assigned to the case. However, the juvenile in a delinquency matter has a right to a jury trial pursuant to the United States Constitution. Trials in the juvenile system are handled pursuant to the Michigan Rules of Evidence.
Text Messaging, Photographs and Social Media Sites May Be Incriminating
Upon being retained, we will advise our juvenile clients to refrain from drawing any negative attention. By this, we may insist that our client refrain from texting or posting anything on social networks such as Facebook or Instagram. In addition, we may advise our client to remove any incriminating or unbecoming photographs which are posted on the internet. We may even recommend that our client shut down any social media internet sites while under investigation or the subject of a delinquency case.
Resolution of Juvenile Cases: Dismissals, Avoiding Felony Record, Avoiding Sex Crime
The juvenile court system is similar to the adult criminal system when fashioning a resolution. There are several variables that the prosecutor, probation officer and court will take in to consideration:
Any prior juvenile record (convictions or prior petitions in the court system)
The school, home and community record of the juvenile.
Whether the juvenile is incorrigible and/or habitually truant.
Whether the juvenile is addicted to drugs or alcohol and not responding to treatment.
Whether the juvenile has violent propensities or is a sexual predator.
The juvenile's steps towards improvement during the pendency of the underlying case.
Whether the existing home is suitable for the juvenile to improve.
Dispositions: A juvenile that scores negatively with the court system can wind up in the youth home or face long term placement. Conversely, the Macomb Juvenile Court system is one that will consider community supervision (probation) and positive dispositions such as:
Diversion whereby a conviction is never entered and the case is eventually dismissed.
Consent Calendar with probation and dismissal upon compliance.
Avoiding a felony conviction.
Avoiding a conviction for a crime of dishonesty (larceny) or violence (assault).
Avoiding a sex crime conviction.
Avoiding the Sex Offender Registry.
Setting up a plea bargain for future expungement.
ABDO LAW, established in 1980,  is a top rated Macomb County criminal defense firm. ABDO LAW, has specialized in criminal law, juvenile cases and drunk driving longer than most other firms in Macomb County. Our ratings include Martindale Hubbell's AV rating (the highest possible rating for legal ability and integrity, 'Top Criminal Lawyer' by dbusiness and 'Superb Attorney' rating by AVVO.
Contact ABDO LAW if you are faced with any criminal, drunk driving or traffic matter in Macomb, Oakland, Wayne or St. Clair Counties. We offer free consultations, flat-fixed rate fee arrangements and can help you get your life back on track. Phone: 586-412-5555