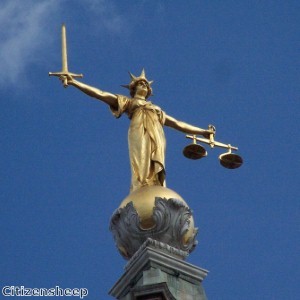 You should read the series in the Detroit Free which began on July 24, 2011 pertaining to drunk driving laws and sentencing in Michigan especially if you are someone that has a few drinks before operating a motor vehicle in the Metro Detroit area. In Michigan, a conviction for drunk driving can occur if the offender's blood alcohol content is .08% or greater, regardless of intoxication. The prosecutor is only required to prove that the offender had operated a vehicle with an illegal blood alcohol content. Ignorance of the law is not a defense. In addition, it is not a defense to a drunk driving case that the offender was sober or able to operate his vehicle safely.
I can say the articles are long overdue which warn offenders that jail is a possible consequence in some jurisdictions for a first offense involving drunk driving (DUI). The articles also cover the financial side of drinking and driving which can run up to $10,000.00 after factoring in attorney fees, fines, court costs, financial responsibility fees, substance abuse counseling and motor vehicle insurance.
On July 24, 2011, the Detroit Free Press reported that "Arrest location could determine the outcome for a drunken-driving penalty." As a criminal defense attorney with representative cases in Macomb and Oakland Counties, I can say that this article touches a nerve with the criminal defense bar. The article fairly depicts Judge Kim Small (48th District Court, Oakland County) as a Judge that will invariably impose at least 2 weeks in jail for a first offender convicted of drinking and driving. In contrast, Judges in Clinton Township (Macomb County) and Clarkston (Oakland County) agree that jail is not always the answer and will use substance abuse counseling extensively when someone is convicted of drinking and driving. In my experience, the imposition of jail is reserved by most Judges for offenders who violate probation or commit repeat offenses. Judge Small is not in this camp.
There is really no way to say if Judge Small is motivated by politics or really believes that she is doing the right thing when she gives a first time offender jail for impaired driving. (See Detroit Free Press article on July 25, 2011, "Oakland County judge among toughest in nation on 1st-time drunken driving offenders." On the political side, she presides in one of the highest net worth jurisdictions in the United States. Her voters may believe that she is keeping them safe and preserving their property values by taking a tough stance on drinking and driving. On the other hand, many of the individuals sentenced in her Court are residents in the community where she presides. Clearly, she gains no votes or political advantage by incarcerating her own constituents.
You would be hard pressed to find any criminal defense attorney that is in favor of strict uniform sentencing that fails to consider the unique case facts and circumstances of the individual who is convicted of a criminal or drinking and driving offense. At least one attorney is quoted in the Detroit Free Press article who will not represent clients who are charged with drunk driving in Judge Small's court.
The real question is whether Michigan should adopt uniform sentencing for offenders convicted of drunk driving. While Michigan has adopted Sentencing Guidelines for felony cases, there are no such guidelines for misdemeanors. The Sentence Guidelines take an offenders prior criminal record along with aggravating/mitigating offense variables into consideration. In addition, the Michigan Sentence Guidelines provide that a Judge may depart from the guidelines sentence range only where there are substantial and compelling reasons to do so. The Michigan Sentence Guidelines favor individualized sentencing with some limitations and confines.
The very nature of the legal system in the United States depends upon fairness and due process, not strict liability, uniform sentencing or mandatory jail for drinking and driving convictions. A private criminal defense lawyer remains the only advocate for the rights of the accused versus the vast financial resources and manpower of the government to prosecute an individual. The very idea of uniform sentencing puts more power in the hands of the government and lawmakers and removes power from individuals and their private attorneys.

Michigan's drunk driving laws, which are passed by our representatives in Lansing, do not call for mandatory jail upon conviction of a first offense. The maximum penalty for a first offense is up to 93 days in jail. In other words, our lawmakers did not see any reason to include mandatory incarceration for first offenders convicted of operating while intoxicated or impaired.
If you are charged with a drinking and driving offense, contact the ABDO LAW FIRM. We continue to believe that the United States Constitution allows us to advocate on your behalf to promote the best possible outcome of your case.
August of 2010 I was charged with felony and immediately hired and off-the-wall attorney. The case went nowhere for 8 months. That is when I fired my initial attorney and retained Cy. I told Cy about my situation and my military career was in jeopardy. Within two months, and proper litigations with the prosecuting attorney, Cy and his staff was able to reduce the charges to a simple misdemeanor with a $300 fine and no probation. I'm very fortunate to have found Abdo Law during this tough experience. Cy has been on time for every court date/meeting and answers all phone calls and emails within an excellent time frame. He's very professional with a splash of humor to keep his client as comfortable as possible. I will most definitely retain him in the future and recommend the Abdo Law Firm to friends and family.
ABDO LAW FIRM
Phone: 586-412-5555