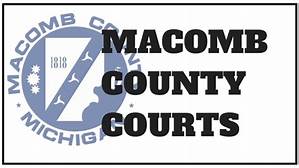 An alien (non-US citizen) faces deportation for certain crimes such as retail fraud or domestic violence. Among other steps, getting the crime dismissed or amended to a non-deportable crime is the  key to avoiding deportation.
What does INS stand for?
INS  is the abbreviation that stands for the United States Immigration and Naturalization Services. The INS is responsible for handling immigration and naturalization issues. The immigration arm of INS is responsible for the process of a foreign person, alien to the United States, to become a permanent citizen. Becoming a citizen is a complex process. A person that is found guilty of certain crimes may not only be denied citizenship but also face deportation.
What types of crimes can result in deportation?
An individual that is not a United States citizen (alien) may face deportation if convicted of a crime that constitutes either of the following:
According to federal laws, 8 U.S. Code 1227, an alien may be deported for the following: 
Crimes of moral turpitude:

Any alien who

is convicted of a crime involving moral turpitude committed within five years (or 10 years in the case of an alien provided lawful permanent resident status) after the date of admission, and is convicted of a crime for which a sentence of one year or longer may be imposed, is deportable.

Multiple criminal convictions:

Any alien who at any time after admission is convicted of two or more crimes involving moral turpitude, not arising out of a single scheme of criminal misconduct, regardless of whether confined therefor and regardless of whether the convictions were in a single trial, is deportable.

Aggravated felony:

Any alien who is convicted of an aggravated felony at any time after admission is deportable.

High speed flight:

Any alien who is convicted of a violation of relating to high speed flight from an immigration checkpoint is deportable.

Failure to register as a sex offender

is deportable.
Any alien who at any time after admission is convicted of a crime of domestic violence, a crime of stalking, or a crime of child abuse, child neglect, or child abandonment.
Retail fraud (shoplifting).
Can an alien that is convicted of drunk driving or impaired driving be deported?
A conviction of an offense in Michigan for operating while intoxicated (OWI) or impaired driving (OWVI) is NOT a crime that involves moral turpitude and is not deportable.
Can a person be deported upon being convicted of drunk driving or impaired driving?
Deportation is not imposed against an alien convicted of drunk driving or operating while impaired. However, a person convicted of drunk driving that has other criminal convictions may face deportation because of a bad criminal record. In addition, a drunk driving with other aggravating factors may result in deportation. Drunk driving that involves a serious personal injury or death are felonies and are deportable crimes.
Retail Fraud is a deportable offense
A crime involving moral turpitude (CIMT) is defined as an act that is depraved, dishonest, or vile.  A misdemeanor or felony may constitute a CIMT. Some examples are rape, fraud, murder, arson, and assault with the intention to rob or kill. A person may be deported if convicted of a CIMT within five years of admission to the US or if they commit 2 or more unrelated CIMTs at any time after they are admitted. A petty offense exception may apply if the penalty for the crime is less that 1 year.  In Michigan, the crime of shoplifting is called retail fraud. Retail fraud is a deportable crime in because it is a CIMT that involves dishonesty.
There are ways for an alien that is charged with retail fraud, or other CIMT or aggravated felony, to avoid deportation. The key is to get the CIMT charge amended to one that is a non-deportable crime. There are other measures that need to be taken to avoid the scrutiny of deportation scrutiny. Once the charge is reduced, the original police report cannot be used on the court record as a factual basis to establish the amended outcome.
Criminal charges can have a huge impact on immigration status. Immigration status can be changed Do not hesitate to hire a criminal defense lawyer that understands how to represent aliens facing criminal charges that can . You absolutely need to hire the best criminal defense lawyer if you are not a United States Citizen and you are  charged with a felony or crime involving moral turpitude!
The prosecutor's consent is required to get a plea bargain, or to get the charge reduced or amended to an offense that does not require deportation. The prosecutor may also need to obtain the consent of the victim. There may be other steps that we would recommend to insure a soft landing which may include: attending a counseling program paying restitution to the retail establishment and obtaining character letters. We have had extremely favorable results representing aliens charged with a CIMT,  such as retail fraud or larceny,  by getting the CIMT dismissed and amending it to a non-deportable charge such as "disturbing the peace" or disorderly conduct.