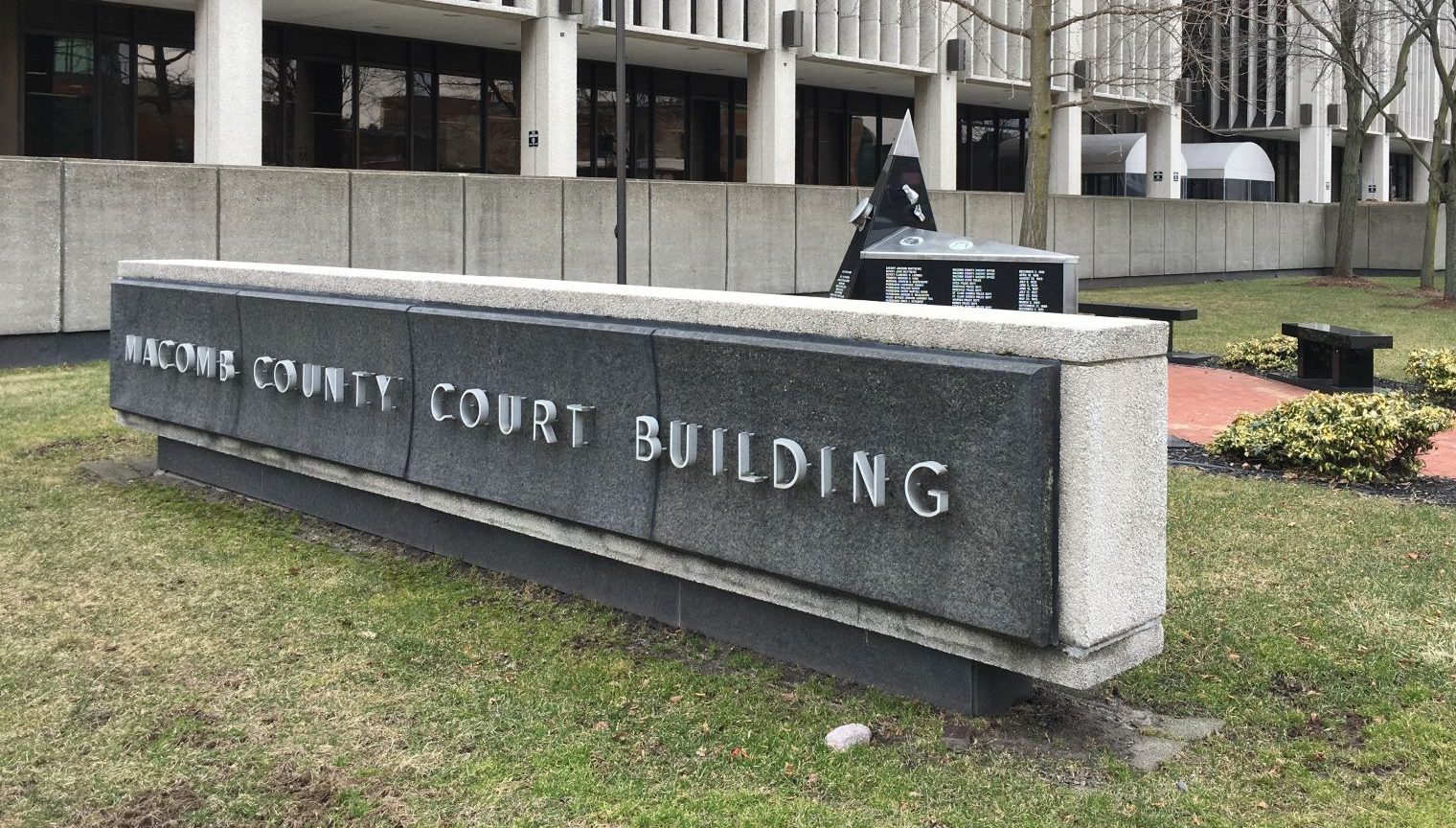 Part 1: Introduction to felony representation and considerations when hiring a lawyer if you are accused, charged or arrested for a felony (or any other criminal matter).
Part 2: Criminal investigations, plea bargaining and actual case results based upon local practices and our extensive experience handling criminal matters in the Macomb County courts.
Part 3: We explain the terminology and proceedings associated with the criminal process to better inform the public of this process and their rights. Our publications are based upon more than 40 years of experience handling criminal matters in every Metro-Detroit court (Macomb, Oakland, Wayne and St. Clair Counties).
This is Part 2 in our Felony Representation series. The outcome of a felony is dependent upon a number of variables. The local practices of the prosecutor and the  judge are a few of those variables. For example, our criminal caseload is comprised of matters (misdemeanors and felonies) which arise in the Metro-Detroit (Macomb, Oakland, Wayne and St. Clair) with the majority of cases in the following Macomb County courts:
Macomb County District Courts:
Almost anyone charged with a felony is mostly concerned about their criminal record and the possibility of jail time. First of all, let me say that a felony conviction does not automatically mean jail time. In fact, most felony crimes can be managed where the person will be placed on probation and not placed in jail. This is especially true for offenders who do not have any prior criminal record. There is even hope for those with a prior criminal history to get plea bargains and avoid jail. In addition, we have had a high success rate in getting felony cases resolved where there is no felony record by getting the charges reduced to misdemeanors or dismissed under special provisions of Michigan laws.
Felony Procedure: Cases begin with an investigation
An investigation may be instituted with the police which later results in a felony warrant. A warrant may be issued without you knowing it or you may be arrested for a crime that is reported or witnessed by the police. If you are being accused of crime or the subject of an investigation, GET A LAWYER. An arrest on the other hand is not usually planned so having a lawyer at the moment you are arrested is not probable. However, GETTING A LAWYER as soon as you are able to do so is essential.
Plea Bargaining: Good or bad?
Plea bargaining (negotiating a plea agreement) is a process that occurs in criminal cases between the defense attorney and the prosecutor whereby an agreement is made to amend/lower/dismiss the charges.   The defense attorney's goal in plea bargaining is to get the charges lowered as much as possible and for leniency in the court system.
Plea bargaining can occur during a criminal investigation, or at any time after criminal charges are instituted in the court system. It can also occur during trial proceedings or at any time before a jury returns a verdict.
Not just in Michigan, but in every court in the United States, resolution of criminal cases is dominated by plea bargaining. The United States Justice Department estimates that 90% or more of all criminal cases are resolved by plea bargaining. Based upon our experience, this holds true for the criminal cases that are handled in the Macomb County courts.
So is plea bargaining good or bad? Plea bargaining has many advantages that can lead to favorable disposition of a criminal case and avoid exposure to a guilty verdict on the original charges. Plea bargaining can depend on the policy of the prosecutor and the effectiveness and skill of a well prepared criminal defense lawyer that knows the system. Plea bargaining can be used as vital defense tool at any stage of the criminal proceedings to:
Obtain sentencing under a special provision of law where a dismissal is eventually granted.
Avoid a felony conviction by reducing a felony a misdemeanor.
Have multiple charges dismissed or consolidated into  single charge.
Get a felony lowered to escape sentencing under higher felony sentence guidelines.
Obtain an agreement that other possible criminal investigations will not result in prosecution.
Avoid a crime that results in loss of driver's license.
Avoid conviction to a crime that carries a mandatory jail sentence.
Avoid conviction to a crime that requires Sex Offender Registration.
Retain rights to own or possess firearms by avoiding a felony conviction.
Here are some examples of cases that our firm has handled that resulted in a favorable plea bargain or a dismissal in the early stage of criminal proceedings:
Sterling Heights/Embezzlement: Our client had authority to handle her friend's financial affairs. The friend died and his family members were seeking criminal charges against her for larceny and/or embezzlement as a trustee. However, our firm spoke with the detective regarding her relationship and explained that she had authority to pay bills and have access to the finances of her friend. Criminal charges were not filed.
Roseville/False Pretenses: A landlord contacted our office about a possible criminal charge of "false pretenses" being investigated by the Macomb County Prosecutor's Office. Apparently, the landlord took a deposit on a rental property but rented out the property to another person. Although there were many misunderstandings in this case, our recommendation to our client was to provide a total refund of the deposit to avoid a felony charge, legal fees and potential guilty verdict. Criminal charges were not filed.
Shelby Township/Home Invasion: An exceptional result was achieved for our client who was charged with home invasion in the 41-A District Court. Since this case involved a victim of a crime, our client needed to show appropriate remorse. In addition, we were able to make full restitution to the victim for before the Court date. The felony charge was reduced to a misdemeanor which will be dismissed if our client stays out of trouble for one (1) year.
Clinton Township/Felony Drunk Driving: Our client was charged with felony drunk driving (3rd offense). In 2010, we were able to reduce the drunk driving felony, which could carry a maximum of 5 years in prison, to a misdemeanor offense in the 41-B District Court with no jail. The Court was impressed with the fact that our client was proactive by attending a substance abuse counseling program and several AA meetings.
Clinton Township/CSC 4th Degree: Our client admitted to inappropriate touching of a female friend. He made a confession to the police (without a lawyer) which resulted in criminal charges. He told the police that he thought he had consent from the victim. Our firm held the preliminary examination and introduced evidence which persuaded the prosecutor to reduce the sex crime to simple misdemeanor assault and battery before trial.
Macomb Juvenile/False Threat of Terrorism: We have handled several cases involving false threats of terrorism. In 2018, we were able to have 2 of our cases handled on the "consent calendar" which will result in a dismissal and NO record after a period of probation. In getting the prosecutor's approval, we submitted numerous character letters beforehand. We also had our clients obtain a psychological evaluation to rule out any propensity for violent or predatory conduct.
Warren/Resisting Police: In 2011, our client was charged with resisting and obstructing after he consumed various drugs and was confronted by the police. On the date of the preliminary examination in the 37th District Court, we negotiated a reduction of the felony to a misdemeanor, attempt fleeing and eluding. The court agreed to delay the sentence and dismiss the offense if the person complies with the terms of his probation which include random drug testing.
St. Clair Shores/Tampering with Evidence: Our client was a precious metals dealer who was charged with tampering with evidence, a felony which can carry up to 4 years in prison. The prosecutor's case, along with our possible defenses, had some weakness. We eventually negotiated a misdemeanor plea in the 40th District Court with no probation; thereby meeting our client's goal to avoid a felony conviction.
Plea bargaining is not without its critics and flaws. Those that are impoverished or cannot afford trial are especially vulnerable to accepting a plea bargain. In addition, plea bargaining favors the prosecutor in cases where the prosecutor engages in overcharging and offers to dismiss charges in exchange for a guilty plea to others. Similarly, prosecutors may threaten to raise the charge to one that carries a higher penalty should a defendant not enter into  a plea bargain. Unfortunately, we have seen all of these abuses occur in the criminal justice system. But for the most part, plea bargaining remains an excellent tool in the arsenal of defense attorneys that know how to utilize the process in favor of their clients.
Probable Cause Conference
Do not hesitate to contact ABDO LAW (586-412-5555 or 844-Got-Abdo) for a FREE CONSULTATION if you are accused or under investigation for any crime, have a warrant for your arrest or if you or a family member has been placed under arrest. Our purpose is to get you to a better place! ABDO LAW has the highest national ratings and has specialized in criminal and drunk driving defense in Metro-Detroit since 1980. We represent adults, juveniles, first time offenders and repeat offenders for all felonies, misdemeanors, drunk driving: and: all drug crimes (possession or delivery), sex crimes, assault crimes (assault with a dangerous weapon, aggravated assault), larceny crimes, retail fraud, domestic violence, embezzlement, uttering & publishing, fleeing & eluding, resisting & obstructing, disorderly conduct, Romulus/Metro-Airport TSA violations, disorderly conduct, 36th District Court/all crimes-offer to engage prostitute, using a computer to commit a crime, malicious destruction of property, possession of child pornography and more.
Same day, evening and weekend appointments. Messages forwarded to attorney mobile device after hours.