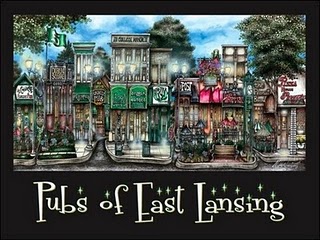 With fall quickly approaching many students are bracing for their return to college. Many college age students from Macomb County attend MSU. The University in recent years has seen an enhanced police presence both on and off campus. The combination of football Saturdays, a sizable off campus student population, and a large density of bars makes for many arrests every weekend in East Lansing. While for some an offense such as an MIP may seem trivial or the "norm", it is warned that all students and East Lansing residents charged with MIP's deal with these charges. Though not immediately apparent, a misdemeanor can have far-reaching repercussions. Having an MIP on one's record can impact on the following;
– Permanent criminal record;
– Eligibility for student loans;
– Eligibility for home loans;
– Eligibility for auto loans;
– Graduate school admissions;
– Employment applications;
– and professional licensing.
Any graduate student or freshly minted professional will be able to tell you the paramount importance of keeping a clean criminal record. Having convictions on one's record often puts applicants for schools / employment in the terrible position of having to disclose and explain or risk failing to disclose and getting caught. Avoid these problems in the first place and attack an MIP or minor criminal charge head-on. Record preservation is of vital significance for college students, especially when considering a competitive marketplace for jobs and graduate school seats. Too often students summarily plead guilty to misdemeanor offenses under the mistaken assumption that they are akin to a civil infraction or a parking violation. This is not the case, MIP's are a criminal offense. Thus it is directed that any student being charged with such an offense engage the services of a lawyer.
What then should MSU students and East Lansing residents being charged with a misdemeanor expect during the course of their case? East Lansing cases are disposed of in the 54-B District Court. The Court is located on Linden street (by the 711 and Grove Parking garage) and is presided over by the Honorable Judges Richard D. Ball (Chief Judge) and David L. Jordon. If being arraigned it is very important to plead not guilty. By doing this the case will be set for a pretrial conference where your attorney may be able to negotiate a deferral, more on that below.
With the assistance of counsel, those charged with MIPs can often get the charges off their criminal record pursuant to MCL 436.1703. Sometimes called a deferral, a delayed sentence, or an "under advisement" the result is that the charges will be dismissed upon compliance of the Court's probationary terms. With the charges dismissed students can say that they have never been convicted of an MIP, as it will not show up on their public record.
Click to see Part 2 of the "Offenses on Campus" Series regarding disorderly conduct and possession of marijuana…

The attorneys at Abdo Law always work their hardest to obtain this deal for first time offenders. The Abdo Law Firm has been assisting those charged with misdemeanors and felonies for over 40 years. Contact our office If you are charged with minor in possession of alcohol, or for any other criminal offense in East Lansing or MSU. Phone: (586) 412 5555.