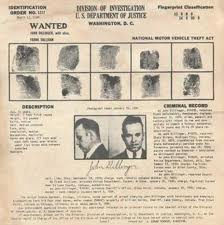 As an active criminal defense attorney in Macomb County, our firm is frequently asked whether a criminal record can be totally erased, disappear or vanish. Unfortunately, the answer is no.

The Michigan Law Enforcement Information Network (LEIN)
The moment an arrest occurs, or a warrant is issued by a court, a record is generated on the Michigan Law Enforcement Information Network (LEIN). Only criminal justice agencies or other authorized agencies (courts) are granted access to the LEIN. A law enforcement officer or court employee who abuses the system faces discipline. This link provides a list of entities who are authorized to utilize the LEIN system.

Public Access to Criminal Records (ICHAT)
Public access to criminal records is attainable on the internet via the Internet Criminal History Access Tool (ICHAT LINK). Criminal (public) records which are maintained by the Michigan State Police Criminal Justice Information Center are accessible by using the ICAT system. Criminal records include all felonies and misdemeanors that are punishable by over 93 days. An offense which is expunged or dismissed pursuant to HYTA (youthful offenders) or MCL 333.7411 (drug crimes) or MCL 769.4a (domestic violence / domestic assault) are not accessible to the public on ICHAT.
What happens to my record after my criminal charge is expunged or dismissed?
A record on the LEIN system will be suppressed if the criminal charge(s) are expunged or dismissed pursuant to HYTA, MCL 333.7411 or MCL 769.4a. Please notice that I used the word "suppressed", not "erased". When a record is suppressed, there is technically no public record of the case. However, a permanent "non-public" record is retained for law enforcement and court purposes. So when a case is expunged or dismissed pursuant to HYTA or MCL 333.7411 or MCL 769.4a, it is merely removed from the public view (not accessible on ICHAT).
What happens to my record if I am arrested but never charged with a criminal offense?

An arrest does not necessarily result in criminal charges. This is another problematic area which arises regarding criminal records. As I mentioned above, once an arrest occurs or a warrant is issued, the information is recorded into the LEIN. Even if the case never results in a criminal charge, it is almost impossible to have the information regarding the arrest or warrant erased! We know that this can cause huge misunderstandings for innocent parties. Even if a person is found not guilty at trial, a record is maintained of case which includes the charges against the individual. You may look up records of cases on the Macomb County Circuit Court website (use Internet Explorer).
Expungement of a Michigan Criminal Offense
If you have a criminal record, an attorney can determine if you are eligible for an expungement. The process to expunge a criminal offense is done by filing an "Application to Set Aside Conviction", strict compliance with other filing requirements and serving various government agencies and the victim of any crime. You may visit our website for more information about expungement of a Michigan criminal offense. If you are eligible for expungement, we will ask for you to obtain a set of fingerprints and a certified copy of your conviction to begin the process.
Federal Criminal Records, No Right to Expungement for Federal Crimes
Please be advised, there is no law that permits expungement for a federal crime other than minor drug offenses! The federal equivalent to an expungement is a "presidential pardon". The process to request a "presidential pardon" for a federal crime is arduous and is made through the United States Department of Justice. The President of the United States cannot pardon someone for a state crime.
Be proactive about your records!
More than ever, records are retained by private (non-government) organizations that sell information on the internet to anyone with a credit card. Literally 1000's of organizations collect information and sell it. Even if you are someone who is fortunate enough to get an offense expunged or dismissed, the information of an arrest may already be circulated to numerous entities that do not update the records or do anything to protect you.
If you are someone who has been involved in a criminal case, you should keep and retain copies of documents pertaining to the matter with your important permanent personal records. If at some point the case is dismissed or expunged, I also recommend that you obtain a copy of the dismissal or expungement from the court after the case is concluded. This may come in handy if an old arrest shows up on an internet website. The person who has obtained a copy of the final disposition will at least be able to produce proof of the dismissal which may negate the impact of inaccurate or incomplete record(s).