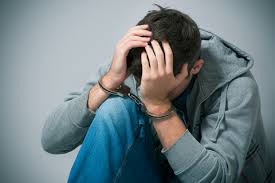 HYTA is avaialble for criminal offenders age 17 but before age 24. The result is that the court does not enter a judgment of conviction, the record is sealed and the case is dismissed upon compliance!
In Michigan, a person is charged as an adult for criminal offenses that occur at age 17 and older. This may be a surprise to most people since other laws treat individuals that are under age 18 as minors. However, Michigan's Holmes Youthful Trainee Act, commonly known as HYTA gives a youthful offender a chance to keep a criminal offense, including a felonies, off of his or her record.
The essence of HYTA is that it allows for dismissal of eligible criminal offenses committed by youthful offenders. This statute applies only to offenders that are age 17 but before age 24. HYTA is not available for juvenile offenders; those under age 17 or for offenders that are age 24 or older. The dismissal of a criminal offense pursuant to HYTA is tantamount to an expungement. The benefit of getting HYTA means that the offender avoids the stigma and label of a criminal conviction. Subject to some exceptions, HYTA is available for most felonies and misdemeanors. A person applying for a job or filling out an employment application would be able to exclude an offense dismissed pursuant to compliance with HYTA.