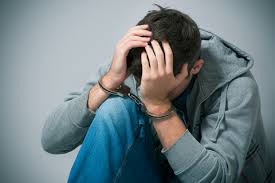 HYTA is available for criminal offenders ages 17 – 23
The result of a HYTA disposition is that:
The court does not enter a judgment of conviction,
The record is sealed, and
The case is dismissed upon compliance!  
In Michigan, a person is charged as an adult for criminal offenses that occur at age 17 and older. This may be a surprise to most people since other laws treat individuals that are under age 18 as minors. However, Michigan's Holmes Youthful Trainee Act, commonly known as HYTA gives a youthful offender (ages 17 to 23) a chance to keep a criminal offense, including felonies, off of his or her record.
The essence of HYTA is that it allows for dismissal of eligible criminal offenses committed by youthful offenders. This statute applies only to offenders that are age 17 but before age 24. HYTA is not available for juvenile offenders, those under age 17; or for offenders that are age 24 or older. The dismissal of a criminal offense pursuant to HYTA is tantamount to an expungement. Dismissals pursuant to HYTA means that the offender avoids the stigma and public record of a criminal conviction. Subject to some exceptions, HYTA is available for most felonies and misdemeanors. HYTA is extremely valuable because if someone is applying for a job, applying to college, or filling out an employment application, they would be able to exclude any offenses dismissed pursuant to compliance with HYTA.
A person who seeks HYTA is required to formally plea guilty to the offense or offenses which are being considered for HYTA status. However, once the court accepts someone on HYTA status, the court does not enter a judgment of conviction and Michigan State Police records become closed to the public view.
How does someone get HYTA status?
HYTA status is not guaranteed and may be accepted or rejected in the judge's discretion. HYTA is obtained by an attorney negotiating this favorable disposition with the prosecutor and petitioning the court to accept the same. Since HYTA may be rejected by the court, it is vital that an attorney be retained in order to gain the best advantage in the legal system.
HYTA status may also mean the imposition of probation, random testing for alcohol and drugs, counseling and payment of restitution. Restitution may be ordered in cases involving damage to property (home invasion, malicious destruction of property) or economic crimes (larceny).
Here are some other pertinent facts about HYTA:
There is no limit on the number of cases which may be placed on HYTA status.
Juvenile offenders (under age 17) are not eligible for HYTA but may be eligible for a disposition in the juvenile system with the same impact
Age 17 to 20: HYTA is subject to the Judge's discretion and prosecutor's consent is not required
Age 21 to 23: Prosecutor MUST consent to HYTA
HYTA is not guaranteed and may be rejected subject to judge discretion
HYTA is not available for traffic violations or drunk driving
HYTA may include jail, probation, counseling and restitution to any victims
HELP: Will anything show up on my record if my case is dismissed under HYTA status?
Our attorneys are asked this question every single day. As we have explained, HYTA specifically says that upon the court's acceptance of HYTA status, there is no adjudication of guilt, the record is sealed and the case is dismissed after a period of time which is set by the court. The benefit of HYTA cannot be overstated. It is an excellent deal which we have used to get hundreds of criminal charges DISMISSED. As far as the record of an individual is concerned after getting a case dismissed upon compliance with a HYTA disposition, we can only say that it will be sealed by the court and the Michigan State Police and the public will not be able to view your record.  Should anyone contact the court about your record after HYTA has been granted, the court employees are instructed to say: "THERE IS NO PUBLIC RECORD" and "THE EXISTENCE OF HYTA RECORDS CANNOT BE DISCLOSED".
Unfortunately, HYTA protection is limited and does not mean that your record is destroyed, disintegrates or vanishes.  The history of all criminal cases, including those disposed of pursuant to HYTA status, are forever maintained by the court, FBI and Michigan State Police. In addition, Michigan law gives  certain entities (courts, law enforcement) access to HYTA records that would otherwise be classified as non-public. In our experience, several other powerful entities are given access to HYTA records including: financial institutions, educational institutions, utility companies, and health care companies.
HYTA is not available for DUI, traffic offenses, life offenses and other listed crimes
HYTA is available for most criminal offenses including felonies and misdemeanors. However, the HYTA statute lists various offenses which are not eligible for HYTA status as follows:
Traffic offenses, including Operating While Intoxicated
An offense which carries a maximum penalty of life in prison
Major controlled substance offenses
Most criminal sexual conduct crimes
Our Macomb County criminal defense lawyers have been successful in negotiating HYTA for youthful offenders charged with serious felonies, drug crimes, assault crimes and terrorism.
How do I answer questions about my HYTA case on employment applications?
Fortunately, the great majority of employment applications asks whether the applicant has ever been convicted of a felony or misdemeanor, not whether they've been charged. This is precisely where taking a plea pursuant to HYTA shines brightest. Once an individual pleas pursuant to HYTA and successfully completes their sentencing terms,  there is no entry of a guilty conviction on their record. Therefore, an applicant who plead guilty pursuant to HYTA can check "NO" if the application asks whether they've ever been found guilty or convicted of a misdemeanor or felony because there is no entry of a guilty conviction on your record after successfully completing HYTA sentencing terms.
When HYTA is done, get a copy of the dismissal from the court: To be diligent, we advise our clients to obtain a copy of their case dismissal from the sentencing court immediately after successfully completing their terms of sentencing under HYTA. By doing so, our clients possess actual verification that the matter has been dismissed and have proof that may be needed future questions or misunderstandings regarding their criminal history.
Creative legal solutions to get HYTA for ineligible crimes and offenders
Ineligible offenses: Sometimes, we are called upon to defend a client that is charged with an offense that is not eligible for HYTA. In such a case, we may attempt to seek a plea bargain to have the prohibited HYTA offense amended to an offense which is compatible with a HYTA disposition.
Offenders over age 23: When an offender is over age 23, HYTA is not applicable. In rare situations, our attorneys have been able to have the occurrence date of the crime amended to an earlier date (when the offender's age would be under age 24) to allow the proceedings to comport with the HYTA statute.
Other Michigan provisions which are similar to HYTA
There are other criminal cases which can be resolved by laws which are similar to HYTA. They are as follows:
The above provisions may only be utilized once in a person's lifetime. On the other hand, HYTA can be applied on an unlimited basis provided the offense and the offender are eligible and the judge accepts HYTA as part of the disposition. However, the likliehood of getting HYTA when someone has a prior record is remote.
In theory, with the right lawyer, a person can have several offenses dismissed in his or her lifetime by knowing how to petition the court for application of these alternative sentencing provisions of law.
BEWARE:
A person who is awarded HYTA status may be incarcerated. This is usually not the case unless there are compelling or aggravating circumstances. HYTA usually entails a term of probation with whatever conditions that the court deems appropriate for the youthful offender. If the offender violates any of the terms of probation, the guilty plea may be abstracted as a conviction and HYTA status terminated. Should this occur, the conviction becomes a public record and the offender faces punishment and possible incarceration up to the maximum period of time allowed for the particular offense. However, if the person complies with the terms of probation, the case is dismissed at the end of probation and the record remains sealed. A sealed record means that it is not accessible to the general public, private businesses, or by any member of the public who makes inquiry at the court or to a law enforcement agency.