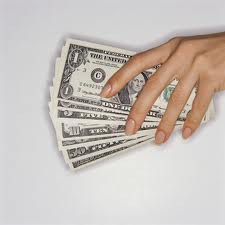 Many of our blogs explore criminal and drunk driving issues within the realm of our law firm's expertise. Others are about the Courts where we frequently practice law. This blog is about the 42-2 District Court in the City of New Baltimore where we regularly provide legal services to our clients who are charged with criminal and OWI cases arising out of New Baltimore, Chesterfield Township, New Haven and Lenox Township.
The 42-2 District Court, located in the City of New Baltimore, has posted a list of possible fines and costs for various crimes. The list also contains a warning as follows: ALL FINES AND COSTS ARE DUE AT THE TIME OF SENTENCING, WE DO NOT GIVE TIME TO PAY. This warning is followed by strong language that failure to pay fines and costs will result in jail time.
42-2 District Court Drunk Driving Range of Fines and Costs
The approximate range of fines and costs for a first offense Operating While Intoxicated (OWI) or Impaired Driving (OWVI) in the 42-2 District Court is from $500.00 to $1,000.00. For a second drinking and driving offense, the range jumps to $1,000.00 to $2,500.00. This does not include other costs such as probation oversight expenses, substance abuse screening, driver responsibility fees, police/municipal response costs, random testing and substance abuse counseling. The driver responsibility fee for OWI is $1,000.00 per year for 2 years and for $500.00 per year for 2 years upon conviction of Impaired Driving. Based upon my experience, Judge Hackel yields to the low side of the range for fines and costs with respect to drinking and driving cases compared to many other courts.
42-2 District Court Partial List of Fines and Costs for Misdemeanors and Drunk Driving
OWI, IMPAIRED First Offense $500.00 – $1,000.00
OWI, Impaired, Second Offense $1,000.00 – $2,500.00
Driving while License Suspended $300.00 – $500.00
Domestic Violence $300.00 – $800.00
MIP and Open Intoxicants $200.00 – $500.00
Disorderly Conduct $200.00 – $500.00
Possession of Marijuana $200.00 – $800.00
Retail Fraud $200.00 – $800.00
Again, the above range for fines and costs does not include probation oversight expenses, restitution to any victim, driver responsibility fees, evaluations, police/municipal response expenses and other possible costs.
I would also like to add that our firm can often have many of these listed crimes dismissed whenever a client is eligible for a delayed sentence or a first offender program. For example, our firm handled a retail fraud case for a client who did not have a prior record. The case was dismissed after a short period of non-reporting probation after the client paid only $300.00 fines and costs. We have had similar results in other cases involving domestic violence, disorderly conduct, possession of marijuana, youthful offenders (age17 to 20) and other criminal offenses.
An attorney cannot ethically guarantee a result in a criminal case. However, I have found that some Judges will consider a person's financial circumstances when imposing fines and costs. In addition, our firm has been able to advocate that an impoverished person be allowed to provide community service to defray fines and costs in extreme cases.
Judge Hackel is a Judge that will listen to a lawyer's arguments and be willing to give someone an opportunity to have a case dismissed upon compliance with terms of probation. He is a concerned and reasonable Judge that wants to see a person improve his or her life. However, like other Judges in most jurisdictions where we practice, he is not likely to be sympathetic if someone violates probation.
The 42-2 District Court has jurisdiction over the following municipalities: New Baltimore, Chesterfield Township, New Haven and Lenox Township. Judge William Hackel III is the presiding Judge for the Court which is located at 35071 23 Mile Rd New Baltimore, MI 48047, phone: 586-725-9500. Information about other district courts located in Macomb County can be found at the county's website.
Other Court and Community Blogs:
ROMEO FINES AND COSTS

RETAIL FRAUD IN ROMEO OR WASHINGTON TOWNSHIP
ST CLAIR COUNTY

RETAIL FRAUD CASES AND THE 52-4 DISTRICT COURT TROY
RETAIL FRAUD CASES AND THE 32-A DISTRICT COURT HARPER WOODS
RETAIL FRAUD IN THE 41-B DISTRICT COURT CLINTON TOWNSHIP
CRIMINAL AND TRAFFIC JURISDICTION OF THE 42-2 DISTRICT COURT
41-A DISTRICT COURT, STERLING HEIGHTS

Our firm has represented clients charged with just about every imaginable misdemeanor or felony crime in the 42-2 District Court including drunk driving (OWI), disorderly conduct, prostitution, offer to engage or solicit sex from another, domestic assault, retail fraud, assault, retail fraud, larceny, fraud, breaking and entering, child abuse, criminal sexual conduct, indecent exposure, malicious destruction of property, traffic violations, DWLS and probation violations.
As experienced criminal defense attorneys in Macomb County, I can say that the 42-2 District Court is a just and fair place to practice law. What I mean is that the Judge is willing to listen to arguments and fairly dispose of criminal, drunk driving and traffic cases. I have found that the Judges are willing to give a criminal defense attorney some leeway when a case goes to trial or preliminary examination. In addition, most criminal cases handled by our firm are resolved without trial (90% or more are resolved by aggressive plea negotiations).
Call the ABDO LAW FIRM for a Free Consultation!
Phone: 586-412-5555 www.cyabdolaw.com