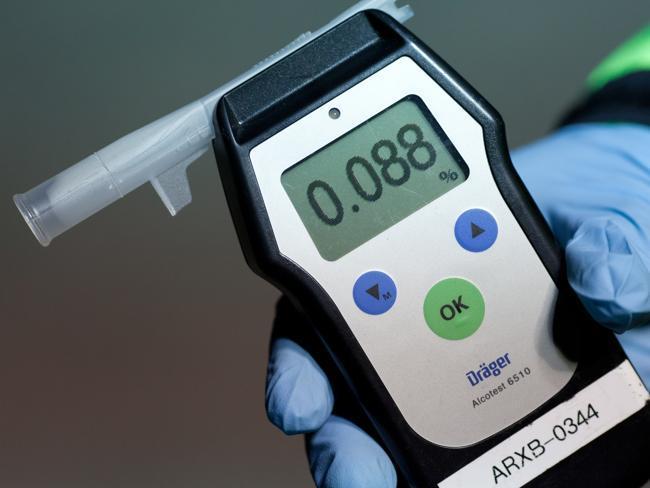 Michigan's Implied Consent Law pertains to the chemical test offered by the police when you are arrested for a drinking or drugged while driving offense, such as:
Zero Tolerance for those Under Age 21 Operating with a BAC of .02 – .07
Operating while Intoxicated (OWI), BAC .08 or more
Operating with a High Blood Alcohol Content – BAC .17 or more
Operating with the Presence of Drugs (cocaine, heroin, marijuana)
Operating Under the Influence of Other Drugs, including prescribed medications
Operating while Impaired
Michigan Drunk Driving Laws make the offenses of Zero tolerance (.02-.07), OWI (.08 or more) and Operating with a High BAC (.17 or more) presumptive crimes whereby intoxication is presumed based solely upon blood alcohol content, regardless of actual intoxication.
Under Michigan's Implied Consent Law, all drivers are considered to have given their consent to submit to testing upon request and face sanctions for refusal. Blood, breath or urine chemical tests are utilized to determine blood alcohol content (BAC) or the presence of drugs. Positive test results for illegal drugs, marijuana and prescribed medications are all fair game to support a charge of "operating under the influence of drugs" or "operating while impaired".  Commonly, the police utilize the brealalyzer to determine a person's BAC. If a person is extremely inebriated or incapacitated, a blood draw at a medical facility is often utilized and also to allow for medical treatment and detoxification if deemed necessary.
Search Warrant for Blood Test: If you refuse the chemical test offered by the police, the police may obtain a search warrant for a blood test. If a search warrant for blood is approved, you will be transported to a facility, such as a hospital, for a blood draw by a qualified person.
Your Right to a Second Test: If you take the test offered by the police, you are entitled to request a second test of your own choosing and expense. This right is forfeited if you have refused the test offered by the police
Sanctions for Refusal: If you refuse a test, six (6) points will be added to your driver record license will be suspended for one year. A suspension of a license, or non-resident operating privilege, is automatic for any refusal to submit to the test. This is a separate consequence from any subsequent convictions resulting from the traffic stop or drinking and driving charge. If you are arrested a second time in seven (7) years and again unreasonably refuse the test, six (6) points will be added to your driver record and your license will be suspended for two years. If you refuse to take the test under the Michigan Implied Consent Law, or if the test shows your BAC is 0.08 or more (Operating While Intoxicated) your Michigan driver's license will be destroyed by the officer and a 625g paper permit to drive will be issued until further action by the State of Michigan as to your license.
Appeal Rights: The Implied Consent suspension may be appealed to the Driver Assessment and Appeal Division (DAAD). The request for hearing must be mailed within 14 days of the date of arrest or your operator's or chauffeur's license and vehicle group designation or operating privilege will be automatically suspended without a hearing. You are entitled to have an attorney present for this hearing. However, if you lose at this hearing, you have a right to appeal a first time implied consent suspension to the circuit court where the offense occurred and request a restricted license based upon hardship and need. You may also appeal based upon the merits of the decision of the DAAD hearing officer.