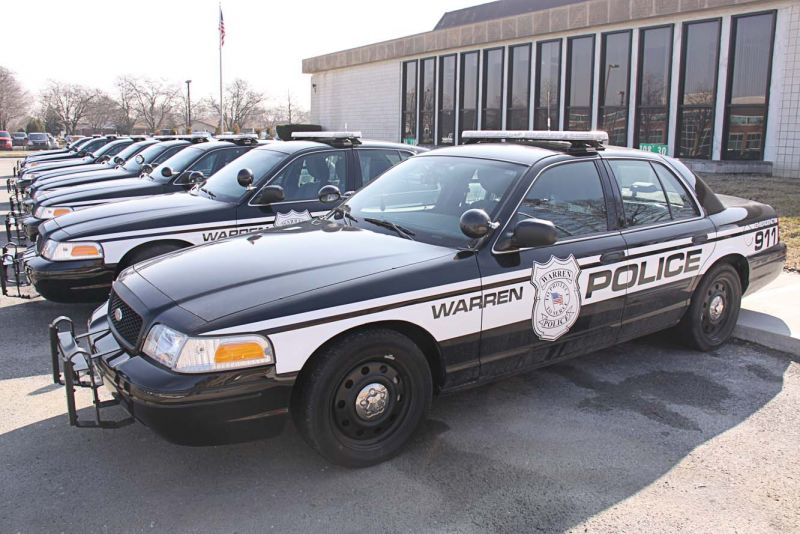 Many of our blogs explore criminal and drunk driving issues within the realm of our law firm's expertise. Others are about the Courts where we frequently practice law. This blog is about the 37th District Court where we regularly provide legal services to our clients who are charged with traffic offenses, criminal (felony or misdemeanor) and OWI cases arising out of Warren and Centerline.
The 37th District Court has two locations which are located in the cities of Centerline and Warren. (MAP OF WARREN) The jurisdictional boundaries of these Courts covers 36 square (from 8 Mile Road to 14 Mile Road and from Hayes to Dequindre). South of 8 Mile Road is the City of Detroit and West of Dequindre is the County of Oakland. Within the boundaries of the 37th District Court are major Macomb County roads, the I-696 expressway, industrial centers, General Motors Tech Center, Automobile Dealers, over 100 restaurants and retail establishments.
The Warren Police Department (WPD) is located directly behind the 37th District Court. The WPD is one of the most active law enforcement agencies in Macomb County with a major detective bureau, air force (helicopter) motorcycle and traffic patrol squad. The detective bureau has a drug enforcement team as well as other units which engage in various undercover operations including cracking down on prostitution. The Michigan State Police also have a presence in Warren as the law enforcement entity responsible for patrolling I-696 expressway.
Our firm has represented clients charged with just about every imaginable misdemeanor and/or felony crime in the 37th District Court including drunk driving (OWI), drug crimes, disorderly conduct, prostitution, offer to engage or solicit sex from another, domestic assault, assault crimes, retail fraud, larceny, fraud, breaking and entering, child abuse, criminal sexual conduct, indecent exposure, malicious destruction of property, traffic violations, DWLS and probation violations.
As experienced criminal defense attorneys in Macomb County, I can say that the 37th District Court is a just and fair place to practice law. What I mean is that Judges are willing to listen to arguments and fairly dispose of criminal, drunk driving and traffic cases. I have found that the Judges are willing to give a criminal defense attorney some leeway when a case goes to trial or preliminary examination. In addition, most criminal cases handled by our firm are resolved without trial (90% or more are resolved by aggressive plea negotiations).
Criminal Cases in the 37th District Court
We set various goals when a client is charged with a criminal or drunk driving offense. Avoidance of a criminal conviction and jail are on the top of our list of goals. Some of our success stories include reducing a felony to a misdemeanor or having a case taken under advisement with a dismissal after a period of probation and compliance with the Court's conditions. We have utilized every special provision of law in the 37th District Court to obtain dismissals of retail fraud, domestic violence, possession of drugs/marijuana, MIP and many other criminal offenses. The Court will also consider petitions to have youthful offenders (age 17 but under age 21) placed on a special status where the public record will be sealed and the offense dismissed for eligible offenders.
Drunk Driving Cases in the 37th District Court
I have found the Judges in the 37th District Court to take some mercy on first offenders whether they are charged with a criminal offense or drunk driving (OWI). Drunk driving cases rarely get dismissed. However, by aggressively defending our clients, an OWI charge can often be reduced to a lesser offense which will save a client money, points and driver responsibility fees. I have represented two (2) clients in July 2012 who had BAC (Blood Alcohol Content) results of .17% or greater. In both cases, I was able to have the charges reduced to impaired driving. (A chemical test result of .17% or greater is known as a "Super Drunk" case and the policy is usually against any reduction in the charge).
Traffic Violations in the 37th District Court
When resolving a traffic matter in the 37th District Court, we are often able to have traffic tickets amended and avoid points. A traffic ticket can be reduced to a Michigan civil infraction known as "impeding traffic" which does not appear on a person's driving record and does not carry any points.
We take every precaution to know the strengths and weaknesses of our cases, set realistic goals and formulate strategies to achieve favorable results. In doing so, we will obtain discovery (police reports, videos, test results), witness statements and make recommendations to our clients for counseling whenever this is an appropriate course of action.
37th District Court Locations:
Warren: 8300 Common Road, Warren, MI 48093 Phone: 586-574-4910
Centerline: 7070 East 10 Mile Road, Centerline, MI 48015, Phone: 586-757-8333
37th District Court Presiding Judges:
John Chmura, Matthew Sabaugh, Jennifer Faunce, Dawn Gruenburg
Soon, Judge Dawn Gruenburg will be leaving the 37th District Court for a Federal Judicial Appointment. She will be dearly missed. Her replacement will be appointed by Governor Rick Snyder. Our firm has sent letters to Governor Snyder in favor of qualified candidates.