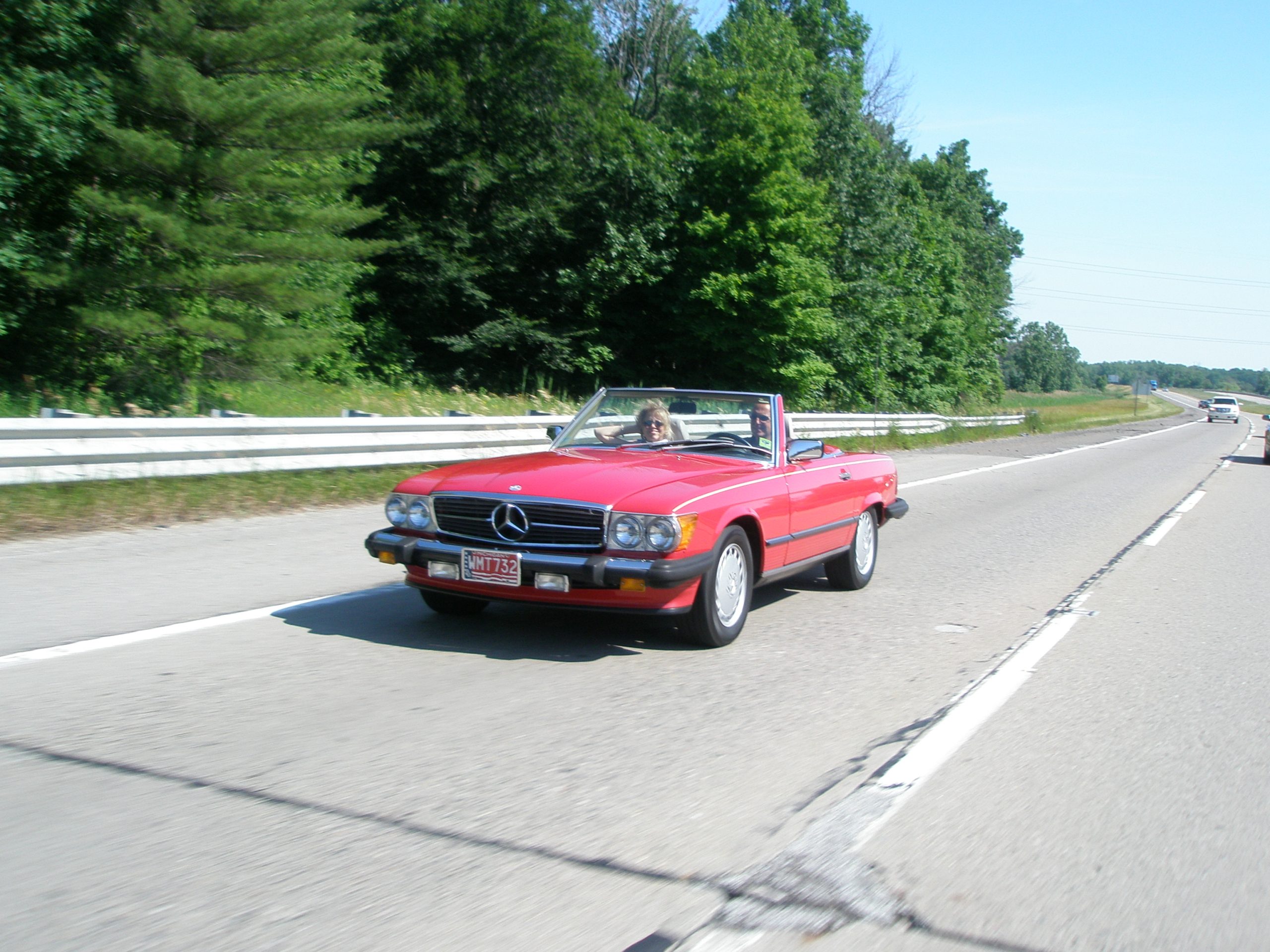 License Revocations and Appeals to the OHAO
I wanted to use this post as a forum to reflect on my vast experience handling driver license appeals with the Michigan  Department of State, Office of Hearings and Administrative Oversight (OHAO). The OHAO was formerly called the Driver License Appeal Division or DLAD. The OHAO or DLAD is the place that you go when you are eligible for a driver license restoration hearing.
A person that is classified as a habitual drunk driver or has a felony conviction involving a motor vehicle faces indefinite license revocation. Indefinite license revocations are imposed for the following scenarios:
2 or more offenses for operating under the influence (drugs or alcohol) within 7 years.
3 or more offenses for operating under the influence (drugs or alcohol) within 10 years.
A conviction for operating under the influence causing a serious personal injury.
A conviction for operating under the influence causing death.
A felony conviction which results in license revocation.
Appealing a license revocation: Evidence MUST be consistent!
There is a long list of evidence that is required and must be submitted before a client can get an OHAO hearing:
Form 258: Current substance abuse evaluation.
Form 257: Petitioner's background.
Drug Screen: 12 panel drug test with at least two integrity variables.
Three to six community support letters (we may ask for more), preferred to be from a cross section of individuals (family, co-workers, friends, neighbors).
Doctor's letter may be required depending upon medical history and current use of certain prescribed drugs.
DI4P: Physician's Statement if a medical situation has caused impairment, loss of consciousness or could affect safe driving.
Optional: Evidence of attendance at support meetings, counseling, AA.
Optional: Other positive documentation such as completion of probation, Sobriety Court, etc.
Link to forms 257 and 258, license appeal hearing
Hiring an attorney that knows the OHAO process should be your first priority if you are thinking about a license appeal. The license restoration process is very particular and specialized. Just because you waited several years for a hearing, went to jail or need a license to work does not mean that you will win your hearing. You must present consistent credible evidence for your licensee restoration hearing. With certain hearing officers, your evidence muse be almost perfect or you can risk losing your hearing! Unfortunately, the standards set forth regarding the evidence are not entirely objective and are not always applied fairly.
You will lose your hearing if your evidence does not prove that you are likely to remain sober. You must be able to c0mmunicate your case to the OHAO with supportive evidence that you understand your duty to protect the public and that it is never acceptable to operate a vehicle under the influence of alcohol or drugs, An experienced OHAO practitioner can increase your chances of winning an OHAO hearing by and prepare you for your evaluation. The following are examples of just a few ways that you can lose your OHAO hearing:
Inconsistent sobriety dates for alcohol and drugs.
Failure to mention all prior criminal offenses involving alcohol or drugs.
Failure to maintain unbroken sobriety.
Failure to obtain a doctor's letter if you are taking certain medications for sleep, pain or psychological reasons.
Substance abuse evaluation (form 258) is not complete, does not cover all substances used or has a marginal prognosis.
Getting you ready for your hearing
In the aftermath of Covid-19, OHAO hearings are now held remotely via Microsoft Teams.
Oftentimes we represent clients who have already attempted a hearing without the help of counsel. Even though they have winning cases, they lose simply because they did not know how to present their case to the OHAO. An individual that appears before the OHAO must be able to testify as to their past and also as to their present and future behavior. A person's background regarding use of alcohol and drugs is scrutinized because the State of Michigan owes a huge responsibility to the drivers of Michigan, and the burden is on the petitioner to show they are again worthy of the privilege of driving.
Proceedings before the OHAO are very unique. First, most clients are surprised to hear that they are not adversarial, per se. Additionally, most are not aware that the hearing officer is going to ask probing and invasive questions about their substance abuse history. Lastly, and perhaps most importantly, many people do not realize there is a RIGHT way to approach these hearings and answer the questions.
That being said, our office has developed a paradigm for approaching all cases. From our first consultation we explain to clients the strengths and weaknesses of their case, and give an honest assessment of if the matter is worth pursuing. Our track record with these types of cases is very good, we generally win. We know how to win and what is expected because our lawyers have appeared before each OHAO officer as much as any other attorney in the State of Michigan.
Winning your license restoration hearing
When you win your license restoration hearing after serving a mandatory period of revocation, you will be allowed to drive with some restrictions and requirements. At the very least, the OHAO will require the installation of a Breath Alcohol Ignition Interlock Device (BAIID). In addition, the petitioner will only be allowed to drive for designated purposes, such as employment, or for designated days and hours.
After successfully abiding by the restrictions and requirements for a period of at least one (1) year, the individual may file an appeal to the OHAO for a FULL RESTORATION OF LICENSE. The same documentation (form 257, form 258, character letters, etc.) must be supplied to the OHAO, along with a current BAIID report, before a full license restoration hearing can be scheduled.,
The Breath Alcohol Ignition Interlock Device (BAIID)
In Michigan, you are considered a habitual drunk driver if:
Two or more DUI convictions within 7 years.
Three or more DUI convictions within 10 years.
Habitual offenders that are able to get their license restored will be allowed to operate a vehicle that has a BAIID device installed. As we have discussed, a person that has multiple driving under the influence convictions will not be eligible to appeal for a license until the minimum revocation period has been served. After serving the minimum revocation period, the party is required to prove his or her case before the OHAO. If you are well prepared and your evidence is consistent, you can expect to win your hearing and be granted a restricted license with the BAIID device.
A BAIID is a technical device that measures a person's bodily alcohol content (BAC) and is connected with a motor vehicle's ignition and other control systems. The BAIID keeps the vehicle from starting if the BAC is .025 or higher. The BAIID also includes a camera which records an image of the individual providing the sample. The device will also require random rolling retests while the person is driving the vehicle.
If there are alcohol readings or other BAIID violations after the device is installed, they will be reported to the Secretary of State as violations. If the BAIID has a false positive violation for alcohol, we strongly urge you to find a location as soon as you can to provide a breath sample that will nullify the false reading. You should also keep a notebook in the vehicle and write down anything to support your case should you be improperly violated.
BAIID VIOLATIONS: BAIID violations are classified as "minor" and "major" violations:
Major Violations:
Rolling retest violation: Failing to take the retest when prompted by the BAIID; or the random retest detects a BAC of .025 or higher, and there is no sample with a BAC of less than .025 within 5 minutes.
An arrest or conviction for drunk and/or drugged driving.
Tampering or circumventing with the BAIID.
Three minor violations within a monitoring period.
Removing the BAIID without having another device installed within 7 days.
Operating a vehicle without a properly installed BAIID.
VIOLATION CONSEQUENCES: Minor violations will result in a 3-month BAIID extension. Major violations will result in the immediate reinstatement of your original driver's license revocation/denial. You may appeal that action to the Office of Hearings and Administrative Oversight within 14 days and should consult with a lawyer if you find yourself in this position.
Go for the win the first time!
We take the time to learn each client's unique case history and work on tailoring each case to that individual's circumstances. We believe in each client's cause and fight aggressively to get petitioners back on the road. Our office has a strong record of winning cases like this. We have a proven formula that gets results.
Contact ABDO LAW and let's go for the win the first time. We will work with you to get your case in the best shape and we will even conduct a mini-hearing to get you prepared for the real thing. Our experience handling license appeals spans 4 decades and we are top rated license appeal attorneys in Michigan. Call Abdo Law for a Free Consultation. Phone 586-412-5555