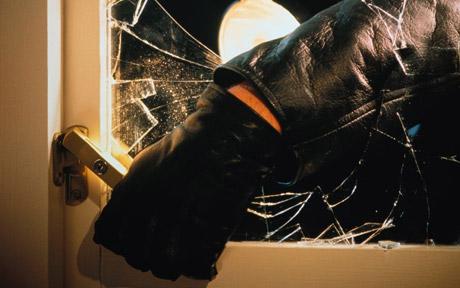 Our law firm has seen an increase in the number of clients that are charged with "home invasion" in Macomb County. A recent article in the Macomb Daily, Five arrested in home invasion spree, confirms the rise in activity which we have seen in relation to economic crimes such as home invasion, retail fraud, embezzlement, larceny and credit card fraud. According to the article, "We've been getting hit really hard with home invasions in the northern part of Macomb County," Sheriff Anthony Wickersham said.
Home invasion, also referred to as burglary, is a crime which involves the breaking and entering of a dwelling. Pursuant to Michigan law, home invasions are broken down by the various factors including the intent and/or actions of the perpetrator.
Home invasion in the first degree: is a felony punishable by imprisonment for not more than 20 years or a fine of not more than $5,000.00, or both.
Elements of offense: intent to commit a felony, larceny, or assault in the dwelling and the person is armed with a dangerous weapon or another person is lawfully present.
Home invasion in the second degree: is a felony punishable by imprisonment for not more than 15 years or a fine of not more than $3,000.00, or both.
Elements of offense: intent to commit a felony, larceny, or assault in the dwelling.
Home invasion in the third degree: is a felony punishable by imprisonment for not more than 5 years or a fine of not more than $2,000.00, or both.
Elements of offense: intent to commit a misdemeanor in the dwelling or violates any of the following ordered to protect a named person or persons: probation, parole, personal protection order or bond terms or condition.
Typical home invasion offender is a young male with psychological or drug problem
The typical home invasion offender that our firm represents is male, age 15 to 26. Many of our clients come from stable families and have economic support. In my opinion, they are rarely dangerous to others and do not have any prior violent or assaultive history but often have unresolved substance abuse problems or mental health disorders. I also find that many of our clients have respectable academic records and are considered by others to have good character. However, the parents can usually identify a point in time when the person becomes estranged, frustrated and often depressed. There is usually a trend when the offender becomes more isolated, school performance and motivation declines.The home invasions usually occur within the offender's own neighborhood while the dwelling is not occupied. The offender seeks things within the dwelling which can easily be concealed such as coins, jewelry, firearms and small appliances. The items are sold at pawn shops for much less than the actual value. The proceeds are mostly used to support drug habits.
Again, our law firm has seen a pattern where drugs and/or psychological issues are in the equation. Drug problems run the gambit from prescribed analogue medications (Xanax, Vicodin, Adderall) but also include schedule 1 controlled substances such as heroin and cocaine.
Restitution: Compensation for victims of home invasion crimes
The property losses and damages to a victim of a crime are major considerations when we are retained for a home invasion case. Losses include any damage to the property as well as the monetary value of the property which was taken. Unfortunately, the personal property which is claimed by the victim is rarely available to return. Therefore, the court may order an offender to compensate a victim for the market value of the property which is claimed by the victim.
When sentencing a defendant, the court shall order defendant to make full restitution to any victim of defendant's course of conduct without regard to the defendant's ability to pay. Restitution may include any individual or entity, such as an insurance company, that suffers direct physical or financial harm as a result of an offense. In addition, an offender can be held liable for the actions of any co-defendants involved in the crime.
Strategies in defending clients charged with home invasion
Our law firm attempts to identify the underlying reasons for the misconduct by an individual. Often the parents can assist us in understanding the actions of a child which has resulted in criminal or juvenile prosecution. As I have mentioned, drugs and/or mental health problems seem to be common denominators. Our course of action begins with recommendations for drug testing, psychological and substance abuse counseling. We may also request the school records and prior psychological records of our client. These measures can be used in our negotiations to achieve favorable plea bargains or dispositions which I will explain in the next paragraph.
The age of the offender will determine whether the case will be prosecuted in the adult criminal system or in the juvenile court. If the offender is age 17 or older, it is automatically handled as an adult criminal case, no exceptions. If the offender is under age 17, it is handled in the juvenile court as a delinquency case. If the offender is age 17 but under age 24 at the time of the criminal offense, he or she is eligible for possible resolution pursuant to HYTA which enables the offender to have the matter dismissed after a period of probation. An offender under age 17 is not eligible for Youthful Trainee Status or HYTA. In the juvenile system, "consent calendar" or diversion may be negotiated which can result in a dismissal upon compliance with the terms and conditions ordered by the court. Incarceration is the worse case scenario for adult offenders and placement in the youth home or other facility for juvenile offenders. Many variables are taken into consideration at the time of sentence including the prior criminal history of the offender. The goals of our law firm when representing anyone charged with a crime is to avoid a conviction and avoid incarceration or loss of freedom!