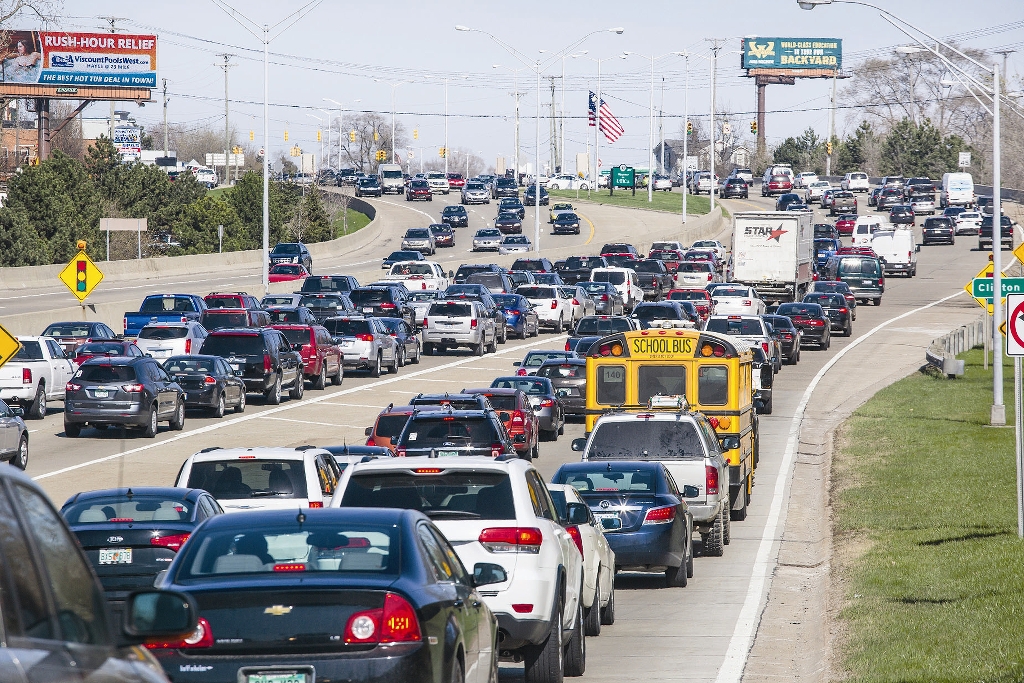 Unfortunately, a rear end automobile accident is not always avoidable. Rear end accidents can occur because of slippery/icy roads, distracted driving (texting) or inattentiveness to existing traffic conditions.  Traffic tickets issued for rear end accidents are one of the most common traffic tickets that we see every day on our Macomb County District Court dockets. Anyone that drives regularly on M-59/Hall Road, on either the Sterling Heights side, or the Utica/Macomb Township and Shelby Township side, will probably witness a rear end accident at some point in time.
Crain's Business Detroit, May 3, 2015, had this say about the situation on M-59/Hall Road:  "Slogging through stop-and-go traffic on northern Macomb County's main east-west thoroughfare — four lanes deep in exhaust and exhaustion — it's easy to understand why some locals have dubbed it "Hell Road."
A basic premise in Michigan is that a person is required to have control of a motor vehicle at all times. For this reason, a person that is involved in a rear end accident can expect to get hit with a ticket known as "fail to stop within assured clear distance" (abbreviated on the ticket as FTSACD). The offense of FTSACD is found in the Michigan Traffic Offense Code at MCL 257.627(1) and is a civil infraction which carries 2 points on one's driving record. MCL 257.627 is the statute that covers FTSACD and also the traffic violation for failing to use due care and caution. The statute reads as follows:
A person operating a vehicle on a highway shall operate that vehicle at a careful and prudent speed not greater than nor less than is reasonable and proper, having due regard to the traffic, surface, and width of the highway and of any other condition then existing. A person shall not operate a vehicle upon a highway at a speed greater than that which will permit a stop within the assured, clear distance ahead.
In addition, for purposes of civil liability, Michigan law (MCL 257.402) creates a presumption that the person who hit the rear end of another car is at fault. This does not mean that a rear end accident cannot be disputed in situations where another vehicle cuts in front and slams on the brakes making a safe stop impossible.
Distracted Driving and Rear End Accidents
The cell phone and distracted driver are a big cause of rear end accidents. Michigan's distracted driving statute can be found at MCL 257.602b.  A portion of the distracted driving statute provides as follows.
Except as otherwise provided in this section, a person shall not read, manually type, or send a text message on a wireless 2-way communication device that is located in the person's hand or in the person's lap, including a wireless telephone used in cellular telephone service or personal communication service, while operating a motor vehicle that is moving on a highway or street in this state.
During the course of a rear end accident investigation, the police may issue 2 tickets if there is a finding that person involved in a rear end accident was also distracted driving.
Driving Without Due Care and Caution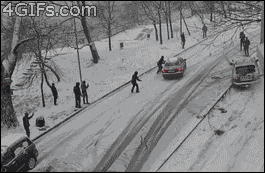 Driving without due care and caution is a traffic violation that is issued when the speed of a vehicle is not appropriate for the existing traffic and road conditions. For example, a person can be issued a ticket for driving without due and caution when the roads are hazardous because of ice or snow even though the person is driving at or below the posted speed limit. In this regard, a driver that slides off the road or into another vehicle, person or property may be issued a ticket for driving without due care and caution or FTSACD, depending upon the circumstances.
Getting a traffic lawyer to fight a ticket for FTSACD, distracted driving or driving without due care and caution is an option that can result in avoiding the points imposed by the Michigan Secretary of State. This is something that we recommend to anyone that is concerned about keeping a driving record clean and higher insurance premiums. Our experience in Macomb County has been positive to the extent that a traffic ticket can often be amended to a lower offense, or to an offense which does not carry any points (Michigan Points System) and does not appear on a person's driving record. The traffic offenses known as "impeding traffic" and "double parking" are offenses which we have been able to negotiate to avoid points and keep a person's record clear.
Be aware: Even when a traffic offense is dismissed or amended to an offense that is not abstracted, the accident will still be reported on a person's driving record.
Traffic related links:
Fail to stop within an assured clear distance/due care and caution
Michigan Secretary of State Point System
Michigan Driver Responsibility Fee Program
Links to Macomb County District Courts, Fines, Costs, Points:
37th District Court (Warren, Centerline) Traffic Fines and Costs Schedule
38th District Court (Eastpointe) Traffic Fines Instructions
39-A District Court (Roseville) Link to Website
39-B District (Fraser) Traffic Fines and Costs Schedule
40th District Court (St. Clair Shores) Traffic Fines and Costs Schedule
41-B District Court (Clinton Township, Mount Clemens, Harrison Township) Traffic Fines and Costs Schedule
41-A District Court (Sterling Heights) Traffic Fines and Costs Schedule
41-A District Court (Shelby, Macomb Township, Utica) Traffic Fines and Costs Schedule
42-1 District Court (Romeo, Washington Township, Richmond, Bruce, Ray) Traffic Fines and Costs Schedule
42-2 District Court (New Baltimore, Chesterfield Township, Lenox, New Haven) Traffic Fines and Costs Schedule