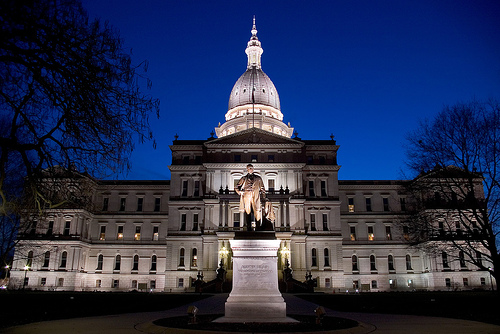 In the past, a person could seek an expungement in Michigan provided there was only a single criminal conviction on the person's criminal record.
Under the new law, a person may file for an expungement, of a criminal conviction even though the person has a prior criminal record consisting of not more than two (2) other convictions for "minor offenses". A minor offense is classified as an offense which occurs before a person's 22nd birthday with a maximum penalty of not more than 90 days in jail and a fine that does not exceed $1,000.00. This means that prior offenses such as assault and battery, simple larceny, driving while suspended, leaving the scene of an accident, disorderly conduct and other minor offenses will not preclude an expungement of an eligible conviction.
Our firm believes that this new law will open up the floodgates and make expungements possible for housands of persons who were not otherwise eligible under Michigan's prior expungement law. An attorney will need to review the criminal history of the person seeking expungement to verify that any prior offenses qualify as "minor offenses" within the meaning of Michigan's expungement statute or risk denial of the expungement.
Michigan has rigid requirements for person's seeking expungements which include preparation of formal legal documents, criminal history search, a time-table for filing documents, legal notices to proper parties and a court hearing. The notice requirements for expungements necessitate service of documents upon the Michigan Attorney General, Michigan State Police, prosecuting attorney and the victim of the underlying criminal offense. Venue for expungements in Michigan is in the district or circuit court where the offense occurred.
Other important aspects of Michigan Expungements:
-The following offenses cannot be expunged: felony punishable by life in prison, traffic offenses and criminal sexual conduct convictions
-5 years must have elapsed since the date of sentence or release from prison for the offense which is being expunged.
As Macomb County criminal defense lawyers, we have provided legal representation for eligible clients seeking expungement in many Michigan district and circuit courts. Pursuant to Michigan's new expungement law, prior minor offenses (before age 22) will no longer preclude a person from filing an application for an expungement. We believe this to be a step in the right direction for persons who have been burdened by an old criminal record but have made positive changes and deserve a fresh start in life.

Our firm is located in Macomb County and is experienced in expungment matters. Protect your criminal record! Set up a free consultation at our office today, call (586) 412-5555