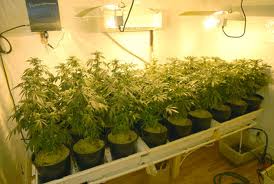 Michigan has become a state that has decriminalized medical marijuana for qualified patients and caregivers. However, our criminal defense lawyers have seen an increase of marijuana busts which involve medical marijuana caregivers, as well as patients, who are engaged in one of the following:
-Exceeds the number of marijuana plants, or quantity of marijuana, that is legally allowed for medical marijuana caregivers and/or patients
-Sells or transfers marijuana to a person (or undercover police officer) other than a qualified patient
In both of the above scenarios, the police will conduct a search and seizure of drugs, money, firearms and other property that can seized pursuant to the forfeiture laws. If a motor vehicle is used to transport the marijuana, it may also be seized. As always, "cash is king" and the police love confiscating cash under the theory that the cash was obtained from illegal drug transactions or that the controlled under cover buy money was mixed in with other cash.
Usually, the police will gain information regarding an illegal marijuana operation from a confidential informant. The informant is usually someone who has been caught with drugs or marijuana and is promised leniency for his or her cooperation with authorities.
Felony Marijuana Delivery, Manufacturing and Possession with Intent to Deliver Penalties
The penalties associated with marijuana crimes (delivery, growing, possession with intent to deliver will depend upon the quantity of marijuana involved. All of these offenses are felonies which can carry a term in prison and massive fines:
-1-4 kilograms and less than 20 plants, not more than 4 years and $20,000 fine
-5-44 kilograms or between 20-199 plants, not more than 7 years and/or $500,000 fine
-45 kilograms or more, or 200 plants or more, not more than 15 years and/or $10,000,000 fine
When the crime is manufacturing (growing), any size plant counts towards determining the appropriate penalty (even a sprout).
Click here for other drug crime penalties
Contact an attorney if you are arrested, charged or if your home is searched and property seized
Our attorneys know how to navigate the felony marijuana laws as well as the Michigan forfeiture laws. In every case, our goals are to avoid a felony conviction, avoid prison and avoid harsh fines which could result in financial ruin of an entire family. Some of our recent cases include the following results:
-Agreement by police to waive forfeiture of a residence where marijuana was manufactured.
-Settlement of seized assets within 24 hours after raid or seizure.
-Reduction of multiple felony charges (delivery of marijuana) to misdemeanors.
-Dismissal of felony marijuana cases pursuant to HYTA for youthful offenders.
-Avoidance of additional charges for possession of firearm during commission of felony.
-Avoidance of cooperation with the police.
-Fines and costs well below the maximum!
-No Jail!
7411: Dismissals available for first offenders charged with "use" or "possession"
The misdemeanor offenses for "use" or "possession"of marijuana are eligible for special disposition pursuant to MCL 333.7411 ("7411") which allows for dismissal of the crime upon compliance with probation. However, a person is entitled to only one (1) disposition pursuant to 7411 in his or her lifetime.
Click here for medical marijuana application form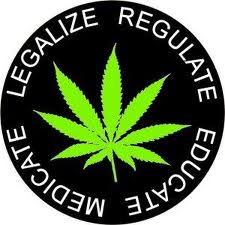 Whenever you find yourself being accused of a crime, you should consult with a criminal defense lawyer and exercise your right to remain silent! This includes situations which involve drug crimes. Our firm has achieved favorable results for clients who are charged with every type of drug crime including delivery and or manufacturing marijuana. We can often resolve forfeiture issues, get the criminal charges under control, avoid jail and harsh fines.
Contact the ABDO LAW FIRM for a free consultation.
Phone: 586-412-5555 All evening and weekend messages are forwarded to attorneys mobile devices.
Website: www.cyabdolaw.com