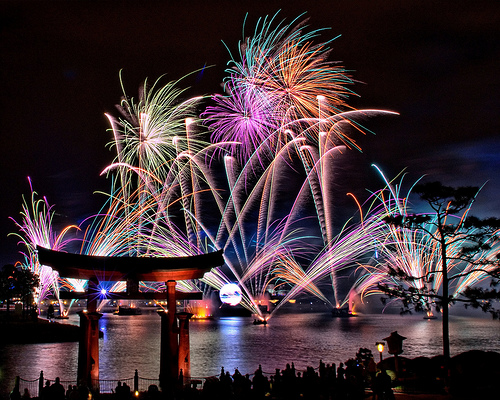 If you live in Shelby Township, you can see firework displays in residential areas that are on par with the shows sponsored by major cities. This is especially prevalent in the subdivisions with small lakes and retention ponds. On the 4th of July, the homeowners who live around the small lakes and retention ponds engage in a fireworks competition by launching major league shells and Hurt Locker quality explosives that set off car and house alarms.
You would not know by reading the prior paragraph, but Michigan has strict fireworks laws which prohibit most fireworks that leave the ground (rockets) or explode (firecrackers). In fact, Shelby Township has adopted the state of Michigan law on fireworks that allows the use of sparklers, cone and cylinder fountains, snakes and smoke devices with not more than 1.4 grams of pyrotechnic composition per tube. The Michigan State Police say that if it leaves the ground or makes a loud bang, its illegal.
In addition to the local police, the Bureau of Alcohol, Tobacco, Firearms and Explosives (ATF) has the authority to regulate fireworks. In this regard, anyone flirting with the commercial grade fireworks without a permit can face serious federal criminal charges for possession of explosives.
In Michigan, the offense for possession of illegal fireworks is a misdemeanor. Our firm has represented clients charged in Macomb County with possession of illegal fireworks. These cases are usually resolved with a period of probation followed by a dismissal upon compliance. However, if a person or child is injured because of a fireworks mishap, the Court will not be sympathetic and the offender could face criminal charges and a possible civil lawsuit by the injured party for monetary damages.
Fireworks are a dangerous instrumentality. It is impossible to make them 100% safe. They cause serious burns, blindness, scars, disfigurement and death. Anyone using legal or illegal fireworks is on notice that they have a duty to the public at large. Anyone injured by fireworks should consult with an attorney.