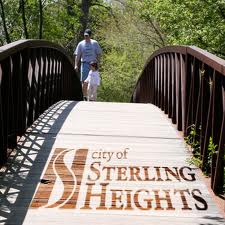 This is one of many blogs that our law firm has posted about the Courts where our criminal defense attorneys frequently practice in Macomb County. This is an informational public service blog about the 41-A District Court.
The 41-A District Court in Sterling Heights has jurisdiction from 14 Mile Road to M-59 and from Dequindre to Hayes. This geographical area of approximately 36 square miles contains several major Macomb County thoroughfares such as Hayes, Schoenherr, Van Dyke, Mound and Dequindre. Within Sterling Heights, you will find major shopping centers, the Lakeside Mall, major automotive factories and established residential areas. According to the 2010 US census, the city of Sterling Heights boasts a population of 129,699 and is the second largest suburb in the Metro Detroit area. For these reasons, there are three (3) judges that are needed to administer justice for the City of Sterling Heights. (GOOGLE MAP, CITY OF STERLING HEIGHTS)
The 41-A District Court has jurisdiction to handle non-criminal traffic tickets (civil infractions), criminal matters such as misdemeanors, drunk driving (OWI) and criminal traffic violations. Here is a partial list of offenses which fall under these offense classifications:
Civil Infractions: Speeding, Fail to Obey Traffic Device, Improper Turn, Careless Driving
Criminal Traffic: Drive While Suspended (DWLS), Reckless Driving, Leave Scene of Accident, Fail to Merge for Emergency Response Vehicle
Drunk Driving: Zero Tolerance, Operating While Intoxicated (DUI, OWI), Super Drunk (OWI With a High BAC over .17%)
Misdemeanors: Retail Fraud, Domestic Violence, Disorderly Conduct, MIP, Possession of Marijuana, Possession of Paraphernalia, Malicious Destruction of Property (MDOP), Larceny under $200.00
Criminal Felonies: The district court handles the initial stages of a felony which include issuance of the complaint and warrant, arraignment, bond hearings and preliminary examination. Some arraignments occur after the accused receives a letter and appears voluntarily. The court also utilizes video arraignments for persons that are in custody.
Criminal Warrant Letters: Do not panic if you receive a letter from the Sterling Heights Police directing you to surrender yourself because a criminal warrant has been issued. This would be the time to hire a lawyer if you have not already done so. Our firm has positive experience with scheduling these matters or getting the job done immediately or before a holiday weekend (we don't like to have warrants hanging over our heads over a long weekend). Ordinarily, we can get the warrant, booking, arraignment and bond addressed without any entanglements.
Legal Objectives: Civil Infractions (Traffic Tickets)
As we have mentioned in our other blogs; if you are found guilty of a civil infraction, the offense will appear on your driving record and you will receive point. The Michigan point system is used to determine high risk drivers which can result in license suspension after a person accumulates 12 or more points. In addition, points are used by insurance companies to rate drivers and raise insurance premiums. Do you think insurance companies find it in their best interest to know when a customer has a new ticket? When handling civil infractions, we attempt to reduce or avoid both points and any offense appearing on a client's record.
Legal Objectives: Criminal Cases (Misdemeanors)
If you are found guilty of a criminal offense, it will stay on your permanent criminal record. Our goal is to avoid convictions or to obtain dismissals under special provisions of Michigan laws. While nobody can insure or guarantee that a criminal record will completely disappear after the case is concluded, we will aggressively seek the best case scenario by employing delayed sentence dispositions which result in dismissals for offenses like retail fraud, HYTA for youthful offenders (age 17 but under age 21) and statutory first offender deals such as MCL 333.7411 for drug crimes and MCL 769.4a for domestic violence. Since our firm practices extensively in the 41-A District Court (Sterling Heights and the location in Shelby Township), I can say that the Judges are very receptive to outcomes which are consistent with our objectives based upon several years of experience in this jurisdiction.
The Court also has limited jurisdiction over the initial stages of felony cases which include: authorization of criminal charges, issuance of warrant, arraignment (bond) and preliminary examination. However, felony cases are ultimately resolved in the Circuit Court unless reduced to a misdemeanor in the District Court.
The 41-A District Court is located at 40111 Dodge Park, Sterling Heights, Michigan 48313, Phone: 586-446-2500. The Presiding Judges for the 41-A District Court are Judge Michael S. Maceroni, Judge Stephen S. Sierawski and Judge Kimberley A. Wiegand.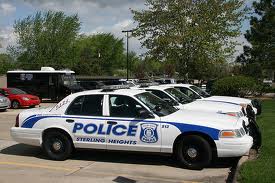 Contact the ABDO LAW FIRM if you are charged with a criminal offense (misdemeanor or felony), drinking and driving offense, including Operating While Intoxicated, Operating While Impaired or High BAC (.17% or higher) in the 41-A District Court arising out of Sterling Heights, Shelby Township, Utica or Macomb Township.
After being retained, we may ask for you to begin counseling, AA meetings and provide our office with letters of achievement as well as character reference letters. We will order discovery (police reports, test results and video) and analyze the evidence. Your input and ours will be utilized in the defense of your case to adopt a realistic course of action.
Call for a free phone or office consultation!
All after hours and weekend calls forwarded to mobile phones!
ABDO LAW FIRM Phone: 586-412-5555