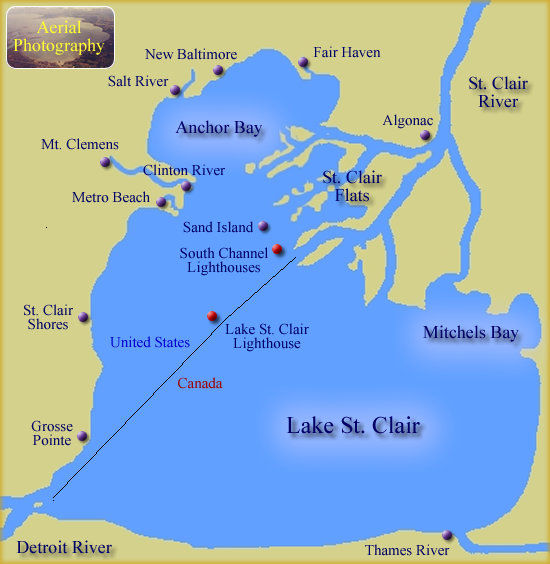 Lake Saint Clair, a major border along the eastern side of Macomb County, is a popular destination for boating, hunting (waterfowl) and fishing for many Metro Detroit residents. The shoreline of Macomb County, including St. Clair Shores, New Baltimore and Harrison Township, are dotted with marinas, docks, parks and restaurants. Lake Saint Clair has one of the greatest number of recreation watercraft registrations in the United States.
The Macomb County Sherriff's Department, along with the United States Coast Guard, patrol Lake Saint Clair to insure compliance with State and Federal laws.
In Michigan, a person who is caught operating his boat, watercraft or jet ski while intoxicated or impaired will face criminal charges. These laws are similar to the drunk driving laws which pertain to motor vehicles. The jurisdiction for a case will depend on the location of the violation in proximity to the shoreline where the offense occurred. A person charged with operating a watercraft while intoxicated or impaired could be prosecuted in the 42-2 District Court in New Baltimore, the 41-B District Court in Clinton Township (which has jurisdiction for offenses which occur in Harrison Township) or the 40th District Court in St. Clair Shores.
A person who operates a boat or personal watercraft with a blood alcohol concentration of .10% or greater for boating may be charged with a watercraft drunk driving offense. A person may be charged with operating a watercraft while impaired if his blood alcohol concentration is .07% to .09%. Felony charges could be imposed if the incident results in a serious impairment of a bodily function or death.
A first offense for operating a watercraft while drunk is a misdemeanor which carries penalties of up to 93 days in jail, 45 days community serviced, and a fine up to $500.00, plus court costs. The court may also order that the suspension of boating privileges. The penalties for a second offense within 7 years after being convicted of a first offense are increased to a maximum penalty of 1 year in jail and mandatory suspension of boating privileges for 1 to 2 years.
Our firm has represented many persons charged with watercraft violations. Most of the time, the person charged with a watercraft violation is someone who is responsible and is looking for a day of recreation and relaxation. Unfortunately, alcohol can ruin an otherwise good time. The annual event, Jobbie Nooner, where boaters converge at Gull Island, often results in watercraft violations involving alcohol.