November 29, 2013,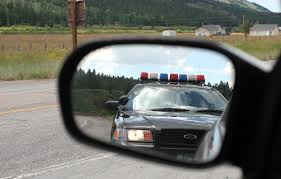 The nature of this publication will be dedicated to the frequent talking points which arise during our consultations with clients that are charged with a Michigan drunk driving case. We admit that the drunk driving laws are convoluted. All or one of the following laws can be applicable to a person who is involved in a drunk driving traffic stop, charge or upon conviction:
Criminal laws which empower the court to impose incarceration and other penalties.
Civil infractions, such as refusing the Preliminary Breath Test (PBT).
Search and seizure laws which allow a court to issue an order for a blood test.
Implied consent laws (when a breath test or other test for alcohol or drugs is refused) which can result in points and license sanctions.
Administrative laws which empower hearing officers that are employed by the Secretary of State to conduct implied consent and license appeal hearings.
Appellate laws which allow a person to appeal an administrative decision to circuit court.
Insurance laws which allow insurance companies to rate individuals that are convicted of traffic tickets and drunk driving.
Immigration laws in countries such as Canada that prohibit persons from entry that have been convicted of a drunk driving or impaired driving.

We hope that you will find this publication informative.

Drunk Driving Terminology and Abbreviations: OWI, DUI, OUIL, OWVI, OWPD
Michigan's drunk driving laws have evolved over the past 30 years. When the laws change, so does the terminology which is utilized by practitioners and the public. Our Macomb County lawyers find ourselves explaining the complex legal terminology to our clients that are faced with a drinking and driving offense.
Drunk Driving: Under present Michigan law, the offense of drunk driving or driving under the influence of alcohol is known as "Operating While Intoxicated" (OWI). Under prior law, the act of "driving" a vehicle, as opposed to simple operation, was necessary to sustain a conviction of Driving Under the Influence (DUI). However, the abbreviations and terms OWI (Operating While Intoxicated), DD (Drunk Driving), DUI (Driving Under the Influence) and OUIL (Operating Under the Influence) are often used interchangeably to refer to the Michigan drunk driving offense of OWI (Operating While Intoxicate). When someone is charged with Operating With the Presence of Drugs, the abbreviation most often utilized is OWPD.
Impaired Driving: The abbreviation OWVI applies to the lesser drinking and driving offense of Operating While Visibly Impaired or Impaired Driving. Under prior law, we referred to impaired driving as an OWI (Operating While Impaired). As I mentioned, the OWI abbreviation is now used to refer to the offense of Operating While Intoxicated.
Actual Intoxication is irrelevant when blood alcohol content is greater than .08%
When a person is arrested for any driving under the influence (by alcohol or drugs) in Michigan, the police will ask the person to take a chemical test to determine the extent of alcohol or presence of drugs within the blood. A person's blood, urine and breath may be tested to determine the person's blood alcohol content (BAC) or drug consumption upon request by the arresting law enforcement agency. The test results are admissible in court proceedings to establish legal intoxication should the person be charged with operating while intoxicated or impaired driving. In Michigan, a person is considered to be legally intoxicated (OWI) if the blood alcohol test is .08% or greater. Elevated blood alcohol of levels of .17% or greater will support enhanced criminal charges known as "high blood alcohol content" or "super drunk".
The legal intoxicated limits in Michigan are:
Offense Legal Limit
Zero tolerance (under age 21): .02% or greater
Operating while intoxicated: .08% or greater
High BAC or Super Drunk: .17% or greater
Blood Alcohol Content (BAC) Charts and Graphs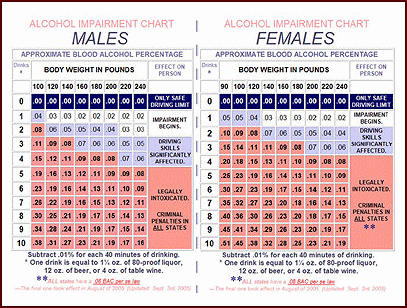 Blood alcohol content (BAC) charts are a worthy source of information to calculate the amount of alcohol consumption that is required to be considered legally intoxicated. These charts provide a fairly accurate estimate of the amount of alcohol within a person's blood based upon two key variables; body weight and the number of drinks consumed. However, the charts do not take individual metabolism rates into consideration. Metabolism can be affected by several factors, such as body temperature, the type of alcoholic beverage consumed, and the amount and type of food consumed.
BAC Reference Chart

ESTIMATION: How long to eliminate alcohol from your system?
The normal body will metabolize alcohol between .012 percent and .016 percent BAC per hour. Numerous other variables can influence the elimination rate of alcohol in the human body. Most charts that I have seen apply an elimination rate of .015 per hour. Therefore, a male weighing about 175 pounds who consumes 6 beers, containing 4.5% alcohol, within 3 hours would register a blood alcohol content of .08. It would take approximately 1 hour after he quit drinking to register less than .08 and it would take approximately 5 hours (0.0) to be completely sober.
Impaired or Drunk Driving May Be Charged When Test Results falling Below .08!
There is no automatic presumption that a person is "impaired" or "intoxicated" when the test results fall below .08. However, when the test results are less than .08, the police officer, or other witnesses, may provide testimony at trial regarding any conduct or objective signs of impairment or intoxication. Objective signs of impairment may include the following: odor of alcohol coming from the driver, red, watery eyes, erratic driving (weaving) and slurred speech. In addition, the police assess a driver's ability to perform various field sobriety tests. Field sobriety tests are designed to test a driver's balance and motor skills. Police may ask a driver to perform tasks such as walking heel-to-toe in a straight line, standing on one leg, or reciting the alphabet backwards. In addition to the testimony of the police or witnesses, the BAC test results are also admissible in evidence at trial to show alcohol consumption.
Should I refuse the blood alcohol test if I am arrested for a drinking and driving offense?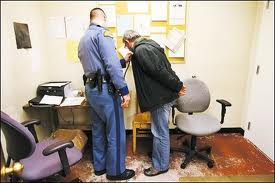 Based upon the above information it may seem prudent to refuse any test which the police ask you to take following an arrest for operating while intoxicated. However, a person that refuses a chemical test in connection with a valid arrest faces license suspension and is also subject to a compulsory court ordered blood test. The following is a summary of consequences when someone refuses to take the chemical test offered by the police:
1. The person loses his right to have an independent blood alcohol test.
2. The police may obtain a court order for a blood sample.
3. The person faces 6 points and license suspension for 1 year.
4. The person may be eligible to appeal the refusal in a circuit court proceeding.
5. Drunk driving charges will depend upon the results of the blood tests.
6. Additional license sanctions are imposed upon conviction for OWI or OWVI.
Michigan Implied Consent Law (Michigan Compiled Law 257.625c)
Michigan's Implied Consent law provides that a person arrested for operating a vehicle while intoxicated or impaired by an alcoholic liquor, a controlled substance, or other intoxicating substance or a combination thereof is considered to have given consent to chemical tests of his or her blood, breath, or urine for the purpose of determining the amount of alcohol or presence of a controlled substance or both in his or her blood or urine or the amount of alcohol in his or her breath.
Police May Obtain a Court Order for Blood Test
The police may obtain a court order for a blood test when confronted with a suspect that refuses a chemical test offered by the police.
Suspect's Right to a Secondary or Independent Test
The right to take an independent test of your own choice (blood, breath or urine) is conditional upon first submitting to the test which is offered by the police. The right to an independent test is lost should a person that is arrested for operating while intoxicated refuse the test offered by the police.
Implied Consent Hearings: Sanctions for Unreasonable Refusals
As I already mentioned, the police may obtain a court order for a blood test when a person refuses to voluntarily submit to a breath, blood or urine test. This means that the person will still face operating while intoxicated criminal charges when the blood test result is returned to the police from the testing facility. In addition, the person who has refused an alcohol test faces license sanctions by the Secretary of State.
A person that refuses the chemical test offered by the police is given an opportunity to an administrative hearing (aka: implied consent hearing) before a Secretary of State referee to explain the circumstances of the refusal. MCL 257.625f limits the issues appealable at a hearing to the following:
1. Whether the peace officer had reasonable grounds to believe that you committed a crime described in MCL 257.625c(1).
2. Whether you were placed under arrest for a crime described in MCL 257.625c(1).
3. If you refused to submit to a chemical test upon the request of the officer, whether the refusal was reasonable.
4. Whether you were advised of your rights under MCL 257.625a
Refusals based upon failure to understand the law are not considered reasonable since we are dealing with an "implied consent" law. Again, the implied consent law means that you consent to the test by accepting the privilege to operate a vehicle in the State of Michigan. Other common refusals are known as technical refusals. A technical refusal usually means that the suspect gave an insufficient sample. An insufficient sample may occur when someone tries to fool the machine by not placing their lips tightly on the breathalyzer straw or by providing a soft or side blow into the machine.
An attorney should be retained for representation at the implied consent hearing to fully explore all possible defenses. If the police officer fails to appear or did not follow the testing protocol and procedure, the implied consent hearing will be resolved in favor of the petitioner.
A person that loses his or her implied consent hearing faces license suspension for a period of 1 year and 6 points is placed on the driving record. A second refusal within 7 years results in a suspension of 2 years. This is a separate consequence from any subsequent convictions resulting from the traffic stop.

Implied Consent Suspension May be Appealed in the Circuit Court Based Upon Hardship or Legal Grounds
Appeals based upon hardship: As I mentioned, you face suspension of your license for 1 year upon losing first implied consent hearing. A person facing a first time implied consent suspension has the right to file a circuit court appeal to request a restricted license based upon need or "hardship". A hardship appeals requires a showing that a person needs to operate a vehicle for employment or education and both of the following exist:
-A mass transit system is not available to provide the necessities of transportation, and,
-No other person with in the household of the petitioner can supply transportation.
Upon winning a hardship appeal, a restricted license is granted for remaining duration of the implied consent suspension. Hardship appeals are filed in the circuit court where the underlying offense occurred. In addition, most circuit court judges require a substance abuse evaluation for the hardship appeal.
Appeals based upon legal grounds: Any person may appeal an implied consent suspension based upon legal grounds. An appeal based upon legal grounds means that you are asking a circuit court judge to overrule the decision of the Secretary of State referee because:
-Made upon unlawful procedure resulting in material prejudice to the petitioner.
-Not supported by substantial, material, and competent evidence on the whole record.
-Arbitrary, capricious, or clearly an abuse or unwarranted exercise of discretion.
Summary
There are numerous laws which apply when someone is charged with operating while intoxicated in Michigan. Even more laws kick in when there is a refusal of a chemical test. If you have refused the breath test, you may still be eligible for a restricted license based upon hardship. If you find yourself in this position, hire a lawyer that can navigate these complicated laws and get you the best results.