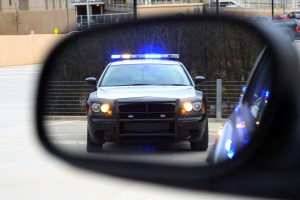 Since 2003, the State of Michigan collects Driver Responsibility Fees against driver's when excessive points are abstracted on a person's driving record (Category 1 Offenses). Fees are also collected for specific offenses, regardless of points (Category 2 Offenses). Drunk driving is an example of an offense categorized under Category 2.  For example, a person who is convicted for Operating While Intoxicated is required to pay $1,000.00 per year for 2 years for a total of $2,000.00. A conviction for the lower drinking and driving offense of "impaired driving" requires $500.00 per year for 2 years in fees.
These fees have been called a "death penalty for drivers" by State Rep. Joe Haveman (R-Holland). Haveman favors legislation which would phase out all driver responsibility fees and he has called the law a "cash grab" for the state at the expense of motorists, who can lose their license for non-payment.
Traffic tickets are handled in the district Courts. In the district courts where we appear frequently, including : 37th District (Warren/Centerline), 38th District (Eastpointe), 39th District (Roseville/Fraser), 40th District (St. Clair Shores), 41-A District (Sterling Heights, Shelby Township, Macomb Township, Utica), 41-B District (Clinton Township, Harrison Township, Mount Clemens), 42-1 District(Romeo/Washington Township), 42-2 District (New Baltimore/Chesterfield Township), 72nd District (Marine City/Port Huron Divisions), 44th District (Royal Oak), many individuals are driving without a license and without insurance. They just cannot afford all of costs associated with traffic tickets and Driver Responsibility Fees.