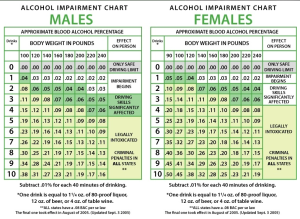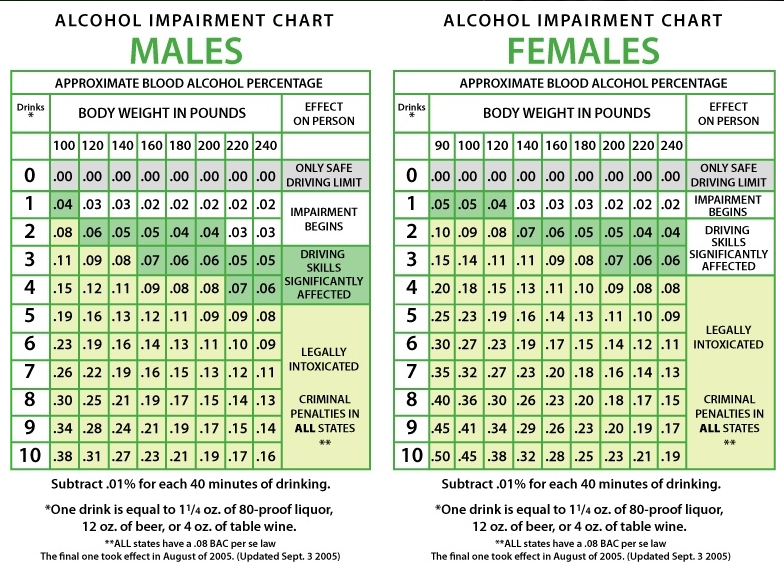 Blood alcohol levels are related to the amount of alcohol consumed. The passage of time may mean that some of the alcohol has been eliminated from the body. A consultation with someone charged with drunk driving invariably will involve questions which pertain to these factors:
How many drinks were consumed?
What was the alcohol percentage (proof) of the beverage consumed?