September 4, 2012,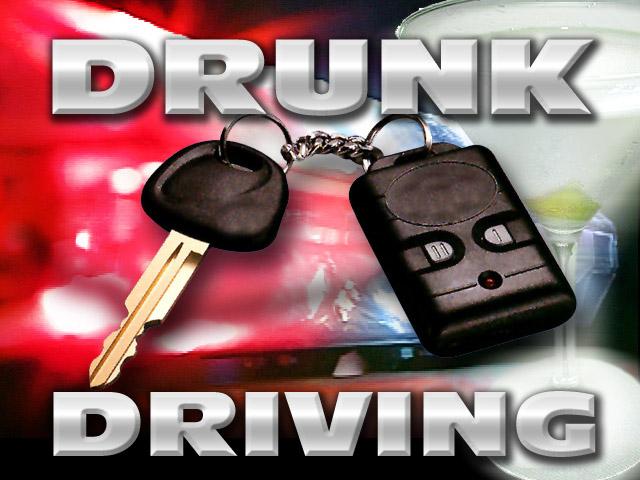 Since 2007, the law in Michigan is that a person with three (3) or more drinking and driving offenses in his or her lifetime may be charged with a felony! All states have now adopted this law. In Michigan, it is commonly referred to as Heidi's Law. Prior to the passage of this law, a person could only be charged with felony drunk driving (also referred to as OWI, DUI, Operating While Intoxicated) if the prior drinking and driving convictions occurred within 10 years of the new arrest. Now, any offenses for drinking and driving in a person's lifetime are scored to enhance the charge to a felony including out-of-state convictions and convictions for impaired driving. However, in Michigan, only one (1) prior offense under Michigan's Zero Tolerance law (OWI by person u/21 with any BAC) counts. This blog will explore the penalties which can be imposed upon conviction for a Drunk Driving Third (Felony) and various defense strategies which we utilize to fight the case, reduce the charge or minimize the sentence.

THIRD LIFETIME DUI OFFENSE - FELONY DRUNK DRIVING PENALTIES
Fines: $500.00 to $5,000.00 fine, plus costs
Jail/Community Service: Imprisonment for 1 to 5 years, or, Probation with imprisonment in the county jail for not less than 30 days or more than 1 year and community service for not less than 60 days or more than 180 days. Not less than 48 hours of this imprisonment shall be served consecutively.
License Sanctions: License revoked minimum of 1 year for 2 offenses within 7 years or 3 within 10 years. A second revocation is for 5 years. After minimum period of revocation, a person must appear before the Driver License Appeal Division satisfy several requirements before a license will be granted.
Other: Destruction of License, Plate confiscation, Vehicle immobilization from 1 to 3 years, Possible vehicle forfeiture

Driver Responsibility Fee: $1,000.00 per year for 2 years
Points: 6
Mandatory jail is required upon conviction for a Drunk Driving Third Offense. As you will read further in this post, there is a safety net which our attorneys have advocated when jail is combined with community service or there is a house arrest release program in the applicable jurisdiction.
PROVING DRUNK DRIVING
You may be shocked to know that to be convicted of drunk driving:
-You do not have to be drunk. You can be charged with drunk driving if you are legally drunk (BAC .08% or more, with the presence of certain drugs, in the opinion of the arresting officer of impairment or even after taking prescribed medications such as pain pills.
-The police do not have to witness you driving. Only probable cause to believe that you were operating the vehicle is sufficient.
-You may be stopped or pulled over even though you haven't violated any traffic law! A police officer may pull you over upon the opinion of the officer that you are operating a vehicle while impaired or intoxicated.
The elements of a drunk driving which the prosecutor must prove are:
1. Intoxication or Impairment by alcohol, drugs or marijuana. In Michigan "Operating Under The Influence" (OWI) means operating a motor vehicle while under the influence of alcohol and/or drugs to a degree that renders one unable to safely drive a vehicle. It is not necessary for one to be drunk to be arrested for or convicted of OWI in Michigan. Michigan OWI convictions can be obtained where a person operates a vehicle while under the influence of alcohol, or operates a vehicle with a blood alcohol level (BAL) or breath alcohol content (BAC) of .08 or greater
2. Operation of the vehicle or proof of operation (such as an accident, vehicle in a ditch or on the side of the road). The police do not have to witness the offender actually driving or operating the vehicle. In the cases researched, you can be charged and convicted with OWI if the police had probable cause to believe the accused was operating the vehicle.
3. A valid traffic stop. A traffic stop may be based upon a violation of any traffic law. Drivers are often stopped for straddling lane markers, weaving between lanes, driving at excessive or very slow speeds, braking erratically, obstructed vision, defective equipment, coming in close contact with objects or other vehicles, or while fixing a flat tire!

PLANNING A DEFESE STRATEGY STARTS AT THE FIRST CONSULTATION
Our goals are always the same with every criminal case that we handle: Avoid a conviction and avoid jail! The question in every drunk driving is the same: Can we beat the case? Based upon our experience, there is hope even if someone gets charged with a drunk driving third offense.
Since the judges are stuck with minimum sentence requirements for someone convicted of a drunk driving third offense (felony), it is important for a criminal defense lawyer to explore every legal option. Our inquiry starts out with immediately when we are retained. Aside from ordering the discovery (police reports, video, etc.), our firm obtains an extensive personal history from our client:
-Dates of prior drinking and driving convictions
-Prior criminal history (dates and offenses)
-Any habitual offender Issues for prior felony convictions
-Employment, family, education, achievements, community involvement
-Substance abuse treatment and Alcoholics Anonymous (AA)
-Compliance with bond conditions (alcohol monitoring, random testing)
-Relapse history (prior periods of abstinence)
In situations when an offender is charged with his or her third (felony) drunk driving, there may be an opportunity to fight for a misdemeanor. Our firm has negotiated the lower more favorable misdemeanor deal when various facts and circumstances are present. The following factors, among many others, may influence the outcome or sentence of a felony drunk driving:
-Is the offense a *true 3rd DUI offense (meaning the offender has only 2 prior DUI convictions)?
-Are any of the prior drinking & driving offenses used to support the felony more than 10 years old?
-Does the offender have a felony record?
-Does the pending offense involve an injury accident?
-Is the Blood Alcohol Content (BAC) is less than .20%?
-Has the offender engaged a substance abuse counselor and/or AA?
-Is the offender on probation for any other criminal matter?
*In Macomb County, our firm has advocated plea bargains to a misdemeanor if the offender is charged as a true third drunk driving offender. We have achieved this result in numerous cases; including for offenders with more than two (2) prior offenses in exceptional cases. Public policy, accidents involving injuries and directives by the County Prosecuting Attorney may have an impact on plea bargaining drunk driving cases.
We are proactive and will make recommendations to our clients after the first consultation. Within a reasonable time after being retained for a drunk driving third (felony) our attorneys set goals and can usually provide an educated prediction of the outcome based upon our experience.

POSSIBLE OUTCOMES FOR DRUNK DRIVING FELONY
Everyone likes to believe that they will win their drunk driving case at trial. This is not realistic since the vast majority of drunk driving offenses (as well as other criminal offenses) in Michigan result in a conviction based upon a plea bargain or verdict after a trial. However, our attorneys have handled drunk driving cases from every angle including:
-Trial which may result in a verdict of guilty or not guilty
-Motions to dismiss because of an illegal traffic stop
-Irregularities in the testing process or equipment
-Plea bargaining to a misdemeanor (achieved by our firm in numerous drunk driving cases)
-Negotiating the minimum sentence (30 days with community service)
-Negotiating to lessen sentence enhancement and habitual offender provisions
-Negotiating delayed jail sentence, house arrest (sobriety monitoring)
Rarely is a client willing to roll the dice at trial when we can secure a deal to have a drunk driving felony reduced to a misdemeanor which we have achieved in several cases. In a recent St. Clair County case, our client received a minimum sentence on a drunk driving felony (1 year probation and 30 days in jail). He was released from jail after servicing 24 days (6 days credit). He called and thanked us because other offenders were sentenced to much longer periods of incarceration followed by half-way-house residency upon release from jail.
Continue reading "DUI THIRD OFFENSE IN MICHIGAN: Felony Drunk Driving; Third Lifetime Offense Involving Drinking and Driving" »