August 30, 2011,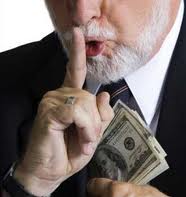 In Michigan, the offense of embezzlement is a crime of opportunity which is committed by someone who is in a position of trust (such as a cashier or teller) or in a special position to care for the property of another (accountant). The recession has caused financial hardship for many of our clients in Oakland County and Macomb County. The housing crisis, stock market decline and bleak employment situation hit many people at a time when they were funding retirement plans and college educations. After 2007, embezzlement crimes soared in the United States. Unfortunately, desperation, poverty, drug use and opportunity are causes why otherwise law abiding people break the law to make ends meet.
Embezzlement: Wikipedia defines embezzlement as the act of dishonestly appropriating or secreting assets by one to whom such assets have been entrusted. The crime of embezzlement is a felony in Michigan which can carry 5 years in prison and a fine in the amount of $10,000.00 or 3 times the value of property embezzled, whichever is greater, if the amount of property embezzled is at least $1,000.00 but less than $20,000.00. If the amount of property embezzled is under $1,000.00, the crime of embezzlement can be prosecuted as a misdemeanor.
Embezzlement is the charge when property or cash is taken during the course of employment. I can say that most of the clients that are charged with embezzlement do not have any criminal history and made bad decisions while under financial stress, depression, or other hardship such as a divorce or death of a loved one. As Macomb County criminal defense lawyers, we attempt to identify the underlying cause or reason for the embezzlement and make recommendations accordingly which may include counseling or substance abuse rehabilitation.
Certain offenders may qualify to have a felony embezzlement charge reduced to a misdemeanor in Macomb County. If the offender is eligible for HYTA (age 17 to 21), we are often able to have the charge dismissed upon compliance after a period of probation. All embezzlement cases will require repayment of the embezzled property or restitution as part of any plea bargaining. Plea bargaining embezzlement cases is sensitive because the victim is usually someone who feels betrayed by someone who was once trusted.